The third week of the NFL season has passed and there were a lot of things to note about the matchups Sunday. There were several stars in the league that shined and many that tremendously underwhelmed.
In the third edition of this series, I will look at which players dominated the third week of the season, and which ultimately disappointed their teams and fantasy owners. In a week where "Fitzmagic" almost pulled off the impossible and the Browns finally won, there were a lot of storylines.
Studs
QB – Drew Brees
Drew Brees is a definite first-ballot Hall of Famer and he showcased exactly why against the Falcons on Sunday. Brees broke the all-time completion record, shattering Brett Favre's previous record of 6,300.
The Saints' offense went ballistic on the road in a huge divisional game. Brees was a huge part of the offensive spurt, posting five touchdowns including two rushing.
One of the touchdowns was scored off a filthy spin move that Brees put on two Atlanta defenders. I couldn't tell if it was Braxton Miller or Brees.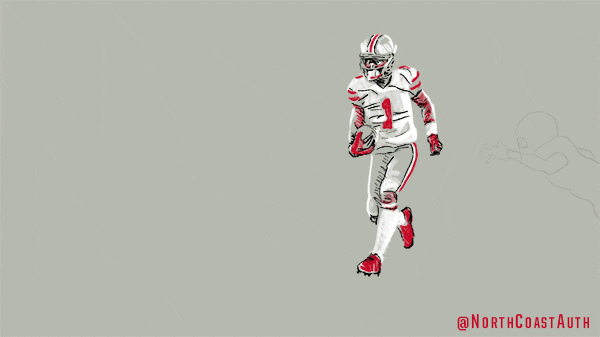 RB – Christian McCaffrey
Coming out of Stanford, Christian McCaffrey had a lot of question marks from scouts about his ability to run inside the tackles. The Panthers used him as a pass-catching back in his rookie season with Jonathan Stewart splitting time. This season, it seemed that his usage has taken a huge spike.
McCaffrey posted 184 rushing yards against the Bengals in the team's 10-point win. McCaffrey, who is a PPR monster on fantasy teams, has been arguably the third best running back of the season behind Todd Gurley and Alvin Kamara. The Panthers may have a top dual-threat running back in the entire league.
WR – Calvin Ridley
In one of the weaker wide receiver classes in recent memory, Ridley was arguably the top choice heading into the 2018 draft. He fell to the Falcons who were looking for a stud receiver to pair with Julio Jones.
In Ridley, the Falcons got exactly what they wanted in Week 3 from their first-round pick. Ridley found the end zone three times, catching seven passes for 146 yards.
With the defense extremely beat up after Deion Jones, Ricardo Allen and Keanu Neal are all out for an extended period of time, the Falcons will have to put up a ton of points. Ridley may be the right guy for the job.
TE – Dallas Goedert
In a week where Travis Kelce was once again deserving of the award, I felt it was necessary to give another rookie some love. Dallas Goedert was the Philadelphia Eagles' first pick of the 2018 NFL Draft. Coming from South Dakota State, Goedert was known for being almost an exact replica of current Eagle, Zach Ertz.
On Sunday against the Colts, Goedert flashed that potential which many had not seen coming from such a small school. Goedert was the recipient of Carson Wentz's first touchdown pass of the season and will look to be more involved in an offense that is without Mike Wallace, Mack Hollins and Alshon Jeffery.
Duds
QB – Blake Bortles
Is Blake Bortles elite? I have to say, after only putting up six points against a quarterback with one arm and a defense that is not top-tier, it is time to bring Bortles back to the mediocre level of quarterbacks. It was difficult to pick between Bortles and Kirk Cousins, but the fact the Jaguars were coming off a huge win makes it even worse.
A case can be made that Bortles is playing without his workhorse running back Leonard Fournette, but true elite quarterbacks find a way to win these boring, sloppy games against mediocre opponents.
Bortles has great weapons around him in Keelan Cole, Dede Westbrook and Austin Seferian-Jenkins, and he needs to play better because this Jaguars team could win the AFC.
RB – Latavius Murray
If you were like me, as soon as Dalvin Cook was ruled out for Sunday's game, you locked Murray in as a member of your fantasy team. Unfortunately, that decision may have cost you in the long run as Murray was dreadful against the Bills.
Coming into the game, Murray was expected to get a huge workload if the Vikings jumped out to an early lead. That did not happen. The Bills destroyed the Vikings at all phases of the game while on the road.
If Latavius Murray is set to be the starter again for this week, I would be very cautious to play the power runner.
WR – Keenan Allen
Another player that was expected to have a big game because of game flow, Keenan Allen disappointed Sunday with only three catches including a fumble.
Allen had a chance to make a huge impact with the injuries to both Aqib Talib and Marcus Peters. Instead, Rivers found both Tyrell Williams and Mike Williams several times.
Allen has definitely showed that he can be the team's number one receiver, but his performance against the Rams was extremely underwhelming with the circumstances that he was given.
TE – Eric Ebron
Through two weeks, it seemed that Eric Ebron emerged as the Colts go-to tight end in both the red zone and on third downs. With Jack Doyle sidelined with an injury, Ebron had an opportunity to put up big numbers against the Eagles.
Ebron was able to pick up some garbage time catches late in the game, but even including that, he only finished with five catches for 33 yards.
With the tight end market so small, Ebron could have emerged as an option for tight end depleted fantasy teams. I guess we will have to hope that Doyle will return to his top-tier tight end form.