The second week of the NFL season has passed and there were a lot of things to note about the matchups on Sunday. There were several stars in the league that shined and many that tremendously underwhelmed.
In the second edition of this series, I will look at which players dominated the second week of the season, and which ultimately disappointed their teams and fantasy owners. In a week with another tie and another Buccaneers upset, this was another crazy week in the NFL.
Studs
QB – Patrick Mahomes
Patrick Mahomes is in line for the NFL Most Valuable Player award if the season ended today. Mahomes is the first quarterback since Peyton Manning to begin the season with 10 touchdowns and no interceptions.
It isn't like Mahomes is doing it against weak defenses either. The second-year player dominated the Chargers and Steelers in his first two weeks as the full-time starter. While it helps Mahomes to have some of the best offensive weapons in the league, he is still throwing the ball around with ease.
Andy Reid deserves a lot of credit too for Mahomes success. Reid can chalk up another quarterback to his resume. Now the only thing he needs is that Lombardi trophy.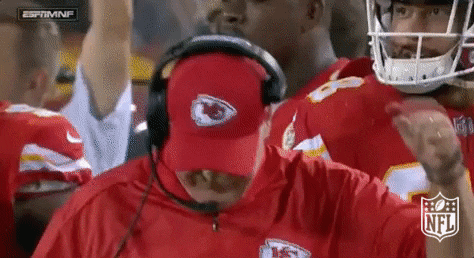 RB – Todd Gurley
The possible MVP candidate from a year ago has begun this season just as the Los Angeles Rams wanted. Gurley, in a matchup with the Cardinals, rushed for three touchdowns as the Rams cruised to an easy victory.
Gurley only gained 42 yards total on the afternoon, but he shined bright in the red zone when Sean McVay needed him. Right now, all fantasy owners that drafted Le'Veon No. 1 must be shaking their head while Gurley continues to run over opponents.
WR – Michael Thomas
The Saints have been a complicated team to judge after two quick weeks of the NFL season. They lost to a rising Buccaneers team and then should have lost to the Browns if Cleveland had any sort of a kicker.
Other than Kamara's hot-start, Michael Thomas has been the best wide receiver in the NFL through two weeks. Thomas erupted against the Browns catching two more touchdowns on 12 catches in the team's win.
Thomas now has an amazing 28 receptions through the first two games of the season. The former Ohio State Buckeye is making a strong statement to be a top-three receiver in the league.
TE – Travis Kelce  
Last week, Kelce ended up on our "dud" list for hauling in only one reception for six yards in the huge Chiefs win. Kansas City saw their star tight end finally get going after he caught seven passes for two touchdowns Sunday.
Kelce, the unanimous second-best tight end in the league, struggled to be on the same page as Mahomes during the first game of the season. This caused an uproar from the Kelce owners in fantasy football. Everyone can calm down now, because Kelce has finally looks comfortable with Mahomes under center.
Duds
QB – Derek Carr
When Derek Carr came out of Fresno State, there was a stigma surrounding the young quarterback because of his older brother David's failure in the NFL. Carr caught the league quickly by surprise with his strong arm and great pocket presence for Oakland.
With Jon Gruden calling the shots, the new offense has seemed to hurt the 27-year-old Carr. After Amari Cooper struggled last week, he was expected to help out Carr with a rebound performance. This did not happen.
If Gruden expects to last in Oakland, he needs to run some more Spider 2Y Bananas or he is gone.  
RB – David Johnson
David Johnson was a lot of fantasy owners' first-overall pick just one year ago. This year, he was a top-five pick in most leagues and never dropping outside of the top-10.
After struggling to get going behind a Cardinals offense that didn't cross midfield until next-to-last play of the entire game. With Sam Bradford at quarterback, it is actually hurting the star running back and makes him a risky play for fantasy owners.
David Johnson needs to be praying for Josh Rosen to step in as the quarterback for the Cardinals or his season may end in a major fantasy disappointment.
WR – Odell Beckham Jr.
Odell Beckham Jr. came into this season with a gigantic contract that improved his morale and made him want to win football games. So far, his production has not been enough to give the Giants their first win of the season.
In Odell's defense, the offensive line is putrid and Eli Manning is about as washed up as an empty bottle on the Atlantic Ocean coastline. Beckham was even wide open for a touchdown in their game against the Cowboys, but Manning was content with dumping it off to Saquon Barkley for the 500th time of the night.
There is not much reason to freak out about this one poor showing from Beckham Jr., but the fact that Eli will be his quarterback for the entire season means we may not see many touchdowns thrown to the former LSU receiver.
TE – Rob Gronkowski
This entire "dud" list is a bunch of All-Pro players – well except for Derek Carr – and it concludes with the best player at his position: Rob Gronkowski.
Gronkowski delivered a great first week of the season with a touchdown reception and 123 yards receiving. In Week 2, Gronk struggled to get open as the future Hall of Famer only caught two passes for 15 yards.
While Gronkowski's struggle against arguably the best defense is not a cause for concern, it is worth noting after the team added Josh Gordon earlier Monday afternoon that his targets may drop a tad. Gronkowski and Gordon in the same locker room means a lot of dance parties in the New England dressing room.