After watching the previous seven conference finals games, who would have thought that a game could actually come down to the last possession?
The Rockets and Warriors brought the toughness and competitiveness expected in a conference finals game. Houston made a key defensive stand down the stretch, forcing Klay Thompson into an airball and clinching a 95-92 win for Houston. With the victory, Houston is back in the series essentially avoiding elimination. No one comes back from a 3-1 deficit against the Warriors (unless you are LeBron James).
For the first time in franchise history the Rockets won at Oracle and ended the Warriors 16 home game playoff win streak. Most NBA fans are rejoicing right now, knowing that there is a realistic possibility there will be a new face from the West in the Finals for the first time in four years.
It seems as though the NBA gods are siding with the fans, plaguing the Warriors with injuries. First, it was Steph Curry, and now it is Klay Thompson and Andre Iguodala. Similar to Duke and Coach K in college basketball, when the Warriors lose, fans rejoice. (especially Cavs and Celtics fans)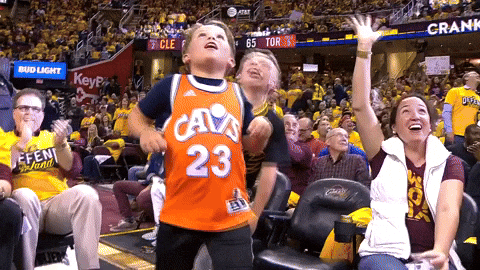 Without Iguodala they are a much different team. The 2017 Finals MVP has become an integral part of the Warriors rotation. His outstanding defense and solid perimeter defense was missed dearly last night, with the young Kevon Looney playing extended minutes. Although Iggy is no longer the star he was in Philadelphia, he has been an outstanding cog to the Warriors well-oiled machine these last few years. This is clearly another sign from the NBA gods', giving Houston a better opportunity to represent the Western Conference in the NBA Finals.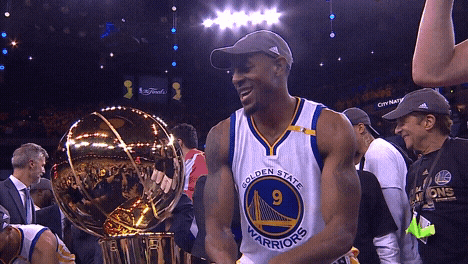 Klay Thompson, the one Warrior star who most NBA fans do not have something bad to say about, strained his knee in the second quarter and was not the same the rest of the way. Many consider KD a snake, make fun of Steph for having a foot fetish and do not like Draymond for his numerous kicks to the groin. Of the Warriors core four, Thompson seems to be the only one NBA fans can tolerate.
In the second quarter, Clint Capela swatted Thompson into next week. The sharpshooter landed awkwardly and was forced to leave the game. He returned, but could not get the same push off with his deadly jump shot as usual. Although it was a tough shot, Thompson's last second shot attempt was nowhere near the basket.
With each passing game it is looking more and more likely, the NBA gods have a clear plan in place to ensure the Warriors are not in the NBA Finals. The Rockets certainly will not complain when competing against a superteam: The more outside help you can receive, the better.
This series is by no means over and the Warriors will probably still win, but the NBA gods are showing they have a little something up their sleeve.