Remember when Pokémon Go took the nation by storm, reviving every child's favorite television series and card game? This was a trend that children, teenagers and even parents thoroughly enjoyed. Now it is 2018, and with the NBA playoffs upon us, we look at the biggest Pokémon doppelgangers of the remaining four teams.
Clint Capela – Hitmonlee        
Clint Capela has been somewhat of an NBA journeyman, making short stints in the NBA G-League before becoming a prominent player for the Houston Rockets. The Rockets big man averaged about 14 points and 11 rebounds this season and was a huge reason why the Rockets made it to the Western Conference Finals.
Capela's relation to Hitmonlee is easy — they both are long and freakishly athletic. Hitmonlee is a fighting Pokémon, whose long legs and tremendous agility make him a very strong Pokémon and a tough one to catch.
If Hitmonlee was a basketball player, it would be easy to make the connection to Capela as his lob-catching ability and springboard-like lower body propels him to jump high and block shots. Hitmonlee would be a definite Defensive Player of the Year candidate like Capela, but he may also have a problem with kicking opposing players in the "weak spot". If he needs any pointers he should turn to Draymond Green, he has had his fair share of contact with the man-zone.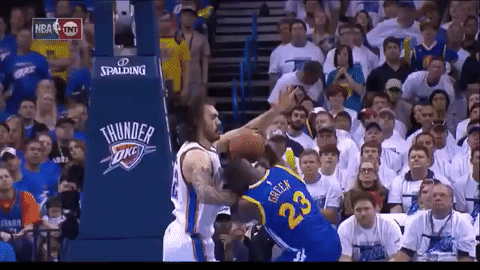 Terry Rozier – Gengar 
The emergence of Terry Rozier has been fun to watch as an avid NBA fan. Rozier has had a prominent role in the resurgence of the Celtics after the injuries to both Kyrie Irving and Gordon Hayward. "Scary Terry" is on his way to a huge extension or free agent deal with his tremendous playoffs.
Gengar is a Pokémon that was featured on one of the scariest episodes of the show ever. The ghost-type Pokémon surely strikes fear into the opposition similar to what Rozier has done with his new nickname and his ability to spark a life in the Boston crowd. Funny enough, Gengar has a thunderbolt attack that is surely devastating for an opposing Pokémon trainer.
Gengar may not be the tallest, the strongest or even the best, but Gengar symbolizes a true grittiness that is also present in point guard Terry Rozier. I bet the Celtics wish that Gengar could use his thunderbolt attack on LeBron right about now.
Kevin Durant – Ekans 
I am probably going to get a lot of heat for this comparison, but it would only be right to make Kevin Durant's doppelganger a snake. If you have not yet noticed, Ekans is just snake backwards and his appearance is so similar to the "slim reaper" that I am having a hard time telling the difference while writing this article.
Durant is one of those athletes that can never catch a break. Yes, he is on the best team in the world and is also arguably the second-best player in the entire league, but he still is trying to escape the hate for his departure from Oklahoma City. It is extremely difficult for the Warriors forward to shake off the appearance of a supervillain that he has created for himself.
Not only does Ekans look like Durant, but the poison-type Pokémon was owned by Jesse on the Pokémon television show. If you were uncultured and did not watch the show, Jesse was a member of Team Rocket, an evil group that captured other trainers' Pokémon. I hope Durant avoids exposing me on Twitter with one of his fake accounts after winning another title.
James Harden – Hypno 
James Harden has some of the best dribbling moves anyone has seen since the likes of Allen Iverson in the early-2000's. His crossovers and step-back moves are so unpredictable and confusing they can make the defense look silly. Sometimes, it even looks like Harden has lulled the defender to sleep with his moves. This is where the comparison to Hypno comes into fold.
Hypno is a psychic-type Pokémon that holds a ring attached to string in his hand to put not only people and Pokémon to sleep, but also himself.  
Hypno even resembles Harden with that piece of fur/hair perfectly placed right under his chin to intimidate his opposition. Harden's whole "fear the beard" motto has propelled him into one of the most feared shooting guards in the game today. The problem for Harden and Hypno is that even a sleep attack is unable to beat a team with as much firepower as the Golden State Warriors.
Draymond Green – Electrode 
Some may believe this was a perfect opportunity to include a Draymond looks like a donkey joke, but I will refrain from that instinct. Instead, Electrode captures the truly asinine behavior that Draymond Green has shown while on the court.
The former Michigan State Spartan has been involved in so many skirmishes on the court, that it is tough to even keep track. Green has racked up 62 technicals in his six-year career, including leg kicks, shoving matches and even an elbow to the beard of James Harden.
Electrode is an electric-type Pokémon with a very powerful thunderbolt attack that Terry Rozier's doppelganger Gengar also possessed. However, the red and white Pokémon also has an attack called self-destruct where he immediately blows him and his opponent up immediately. Talk about capturing the anger-management problems that Green possesses.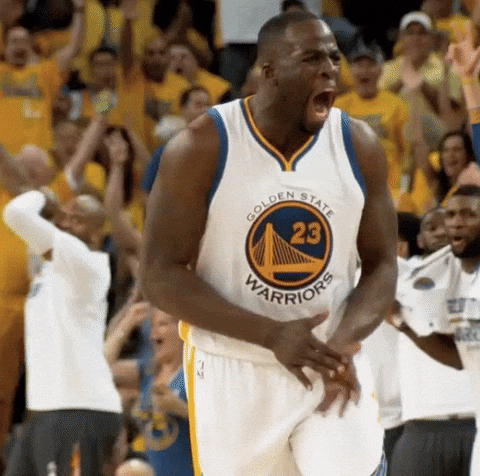 LeBron James – Blastoise 
The most legendary and insanely overpowered Pokémon Mewtwo was seriously considered for this role, but I feel like that would have made too much of a pro-LeBron over Jordan ideology. Instead, I went with the most physically frightening Pokémon in the entire first generation — Blastoise.
LeBron James is one of the most intimidating players in the world with his nasty stare downs and his incredibly strong physique. Blastoise has so much going on that it is tough to even go through it all.
First, Blastoise has one gun over top of each shoulder that can shoot at his opposition. If that is not one of the most frightening things you have seen, I do not know what else to say. Secondly, while the water-type Pokémon is slowed down as a turtle, Blastoise's shell structure makes up for it as it is nearly impenetrable. The last factor of Blastoise is that snarl expression that he always has. I would never want to mess with anybody if they looked at me like that.
I can only imagine what would have happened to Lance Stephenson is he blew in Blastoise's ear.