Every year we see new, young, exciting phenoms take over the NBA. This year Ben Simmons, Donovan Mitchell, Jayson Tatum and Kyle Kuzma have all taken the league by storm. However, nobody focuses on the true legends of the NBA. The players so old, that they get mistaken for fossils on the bench. This list compiles the players that most people have no clue are still in the league, similar to what happens in college with the students who stay an extra year.
Nick Collison, Major: Poor Man's Tim Duncan 101
It would be a huge mistake if we left a player that played on the Seattle Supersonics off this list. The Supersonics left the league for Oklahoma City in 2008. Nick Collison is the only current player the NBA to play for the same franchise even through a relocation.
Collison has also seen six head coaches pass through the two cities, as well as a fair share of trades. He seems to be the forgotten man of the Oklahoma City Thunder, but if Steven Adams goes down, it is Nick Collison's time to shine. Collison averages about five points and five rebounds for his career as an NBA player, but this year he is averaging only two points and one rebound.
Collison's major was chosen as "poor man's Tim Duncan 101" because he seems to stay silent every single year. Collison just sits on the bench, watches the game and studies the game of basketball. It is quite possible we are looking at a future NBA coach in Nick Collison. One thing we can agree on is that it is an absolute shame this trooper has not won a championship. Hang in there Nick!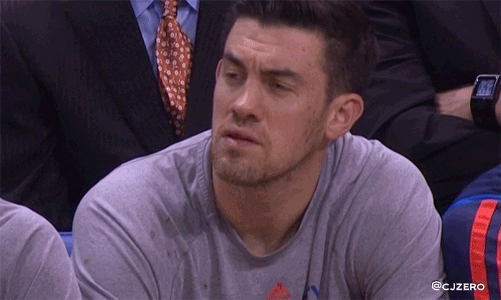 Udonis Haslem, Major: Cosmetology
Yes, Udonis Haslem is still in the league. Yes, the same Udonis Haslem that won an NBA championship in 2006 with Dwyane Wade, Shaquille O'Neal, Antoine Walker and James Posey. Not only was Haslem a member of this championship team, but he was a vital player for the franchise.
Fast-forward 12 years later where Udonis Haslem is still on the Miami Heat. Like Collison, Haslem has only spent his NBA career with one team. Haslem does have better stats than Collison however, with about eight points and seven rebounds.
Haslem has the prestigious honor of majoring in cosmetology. Many people believe that Allen Iverson was the first to really bring this new sense of fashion to the NBA, but it was indeed Haslem who brought the cornrow hair-do to the league. I can just picture Pepper Brooks from Dodgeball talking about the beautiful hair that Haslem has.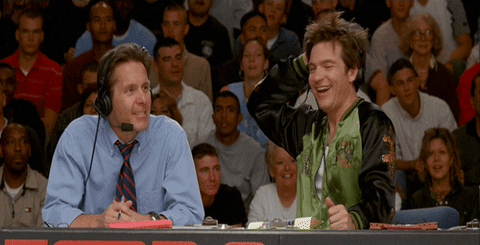 Jason Terry, Major: Flight School
Jason Terry is now a member of the Milwaukee Bucks, but we won't penalize you if you didn't know that. The Bucks are the sixth team that Terry has played for in his 18-year NBA career. Terry was an NBA champion with the Dallas Mavericks and is one of the few players to take down LeBron James in the NBA Finals.
Jason Terry has earned this major for his fitting nickname that bothers Kenny Smith. Who actually is the real "jet"? I for one, believe that we have to give the edge to the fifth year, Jason Terry. It takes hard-work and dedication to cling on to roster spots that could be handed to undrafted rookies. We also have the shooting competition on Inside the NBA, but that did not end so well for Jason Terry.
Emeka Okafor, Major: Undecided
Emeka Okafor is a current member of the New Orleans Pelicans. Like most Connecticut Huskies, Okafor had huge expectations entering the league from the prestigious school. These expectations were raised after being selected at the No. 2 overall pick by the Charlotte Bobcats.
Unfortunately for Okafor, he never quite lived up to the true expectations of being drafted that early. He was the NBA Rookie of the Year in 2005 and in his first seven years in the NBA, scoring north of 10 points per game. However, from the years 2013-2017, Okafor did not play in a single NBA game. That is where the myth of Emeka Okafor exists. He has managed to stay in the NBA without even playing in 4 years of regular season basketball. He is a true fifth year.
Okafor is one of those guys that always seems to float around NBA rosters. He also seems like the guy that is 40 years old every year. That is why Okafor is a true undecided major. If you do not already have an Emeka Okafor jersey, you definitely should consider it.
Jason Smith, Major: Soccer Dad
Jason Smith is a player that everyone seems to see available in the last round of their NBA2K drafts. You sit there in the final round and look for some young star, but you end up taking Jason Smith not knowing who he is. Well you have been sleeping on a stud.
Smith has played for nine years, so I guess you could consider him a young fifth year by the age standards. However, Smith's appearance and playing ability fit the bill of a prototypical 5th year. Averaging six points and three rebounds over his career, Smith is one of the most undervalued players in the league.
Jason Smith is also the older brother of Dan Smith, who appeared in the Key and Peele East-West College Bowl. Dan and Jason are the only brothers to be accepted into the fifth years association.