Rejoice soccer fans! We're edging closer and closer to the Russia 2018 World Cup and the excitement is tangible. This year, there are the usual favorites: France, Germany, Spain, Brazil, Argentina; other hopefuls: Belgium, Portugal, England, Poland; as well as the perennial noise-making irritants: United States (too soon?), Croatia, Mexico, Uruguay, and Colombia. With a field that's packed as ever, it's anyone's guess as to who will come home with the trophy. But that's too much effort to break down.
The draw for the group stage came out today, and the results were…well…interesting. Rather than going into an in-depth analysis of each group, looking at favorable matchups as well as predicting winners, I have resolved to do something far more fun. I have made five completely arbitrary categories reflecting on the draw, mostly for my own entertainment. Enjoy.
Team most likely to disappoint
France. On paper, the French look very difficult to defeat, which is exactly why it's fun to claim that they'll lose.
So, hear me out. Pressure is going to be an issue. They are fantastically talented, and don't have a recognizable hole in the lineup. A genuine concern, though, is the pressure that is going to be heaped onto this team like escargot on a hungry Frenchman's dinner plate. They're talented, young and complacent. It could all go wrong.
Sidenote: this opinion is in no way, shape, or form influenced by my inherent disdain of the following National teams: France (end list). Peep the following miss:
Team David
Egypt. Going for the good ole' biblical allusion here when David defeated the far greater Goliath. This category is always fun: the team most likely to beat or really irritate a far superior side. That's not to say that they're going to win it all, but a cheeky last-minute winner against Russia could be on the cards.  There are many reasons to choose Egypt.
There is one reason to choose Egypt: Mo Salah. The man is on fire. He makes me happy to be a Liverpool fan (an achievement in itself.) That is all.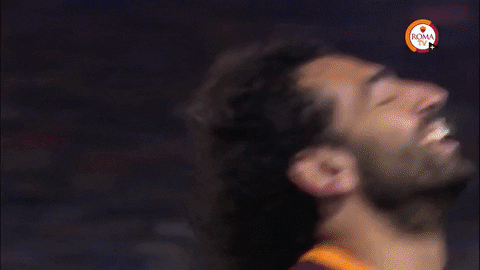 "Just happy to be here"
Panama. How does this make you feel, U.S. soccer fans? This could be you, but Bruce Arena playin'. Seriously though, I find it very amusing that it is Panama and not the United States filling out this slot in Group G.
In all honesty, the Panamanians aren't very good. Sure, they had a couple big wins in qualifying, and by logic are far superior to the U.S. (numbers don't lie), but they aren't talented enough to guarantee any wins. For them, an appearance should be enough.
Most fun team to watch
Belgium. There's a plethora of choices here, such is the talent in the tournament. However, the Belgians are the surefire pick for most exciting. The quality is undeniable: Kevin De Bruyne, Romelu Lukaku, Yannick Carrasco, Eden Hazard, Dries Mertens. They are so good going forward, it's terrifying. Just my luck: they joined England in Group G.
Team we're all really rooting for
Iceland. I fell a bit in love with the bearded lads at Euro 2016. They may have sent England crashing out of the tournament the day before my birthday (thanks for that), but they are impossible to hate. They are big, play hard, and have the best fans in the world.
Iceland, please, please, please make it to the quarterfinals.