Week 12 is in the books, and the playoffs are starting to take shape. Some teams look like playoff contenders and other look like pretenders. Here is the Week 12 GIF Review.
Minnesota vs. Detroit: Vikings won 30-23
Lions: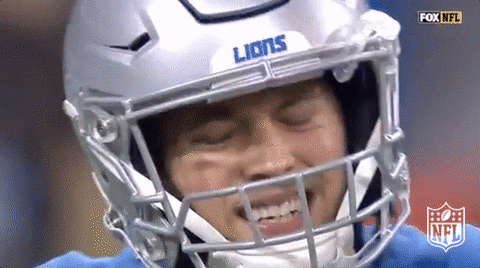 Everyone's expression as they listened to Jason Derulo's halftime show.
Vikings: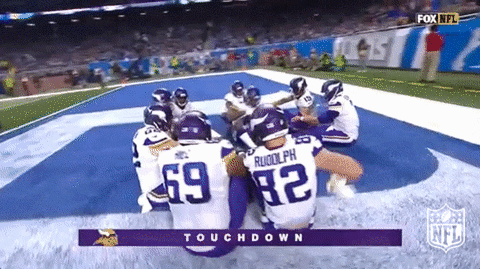 The Vikings feasted on Thanksgiving.
Los Angeles Chargers vs. Dallas: Chargers won 28-6
Cowboys:
Dak Prescott seen praying there will be enough food for seconds on Thanksgiving.
Chargers: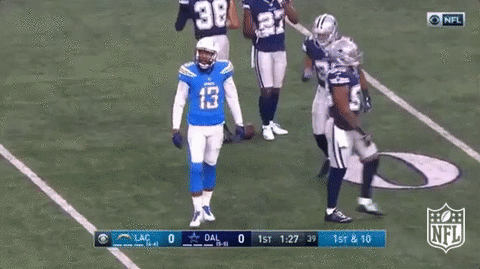 How Keenan Allen walked into the kitchen for Thanksgiving dinner.
New York Giants vs. Washington: Redskins won 20-10
Giants: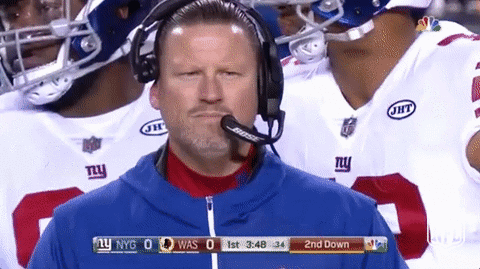 Ben McAdoo has completely lost his mind. He just benched Eli Manning for Geno Smith.
Redskins: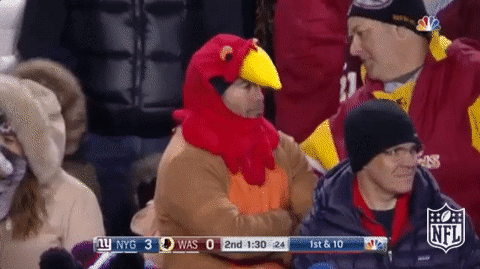 When you want to support your team but it's also Thanksgiving.
Tampa Bay vs. Atlanta: Falcons won 34-20
Buccaneers: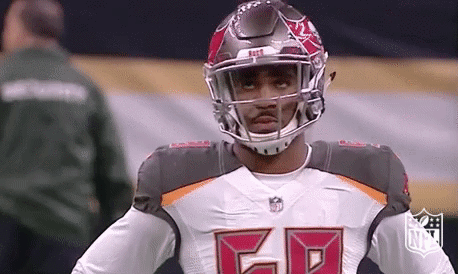 So, you thought you could cover Julio Jones?
Falcons: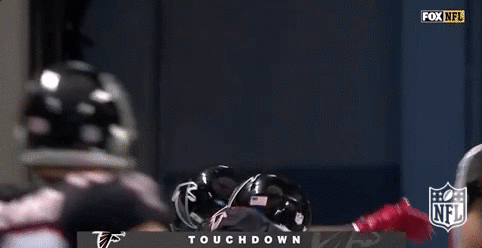 Falcons looked like the Falcons of last year. They are getting better at the right time.
Cincinnati vs. Cleveland: Bengals won 30-16
Browns: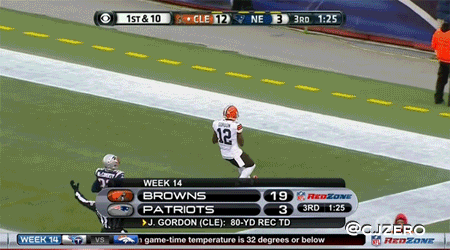 The Browns are terrible, but hey, at least they are getting Josh Gordon back from suspension.
Bengals: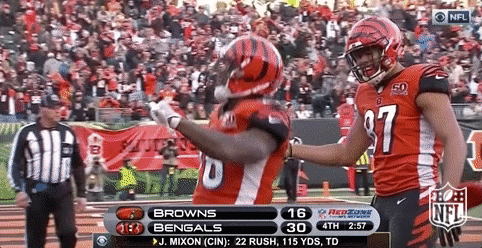 Joe Mixon had a pretty good day.
Tennessee vs. Indianapolis: Titans won 20-16
Colts: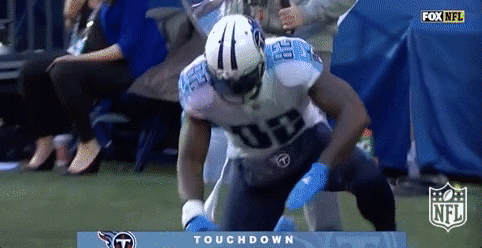 Fortunately Titan Delanie Walker knows CPR, because the Colts need to be revived.
Titans: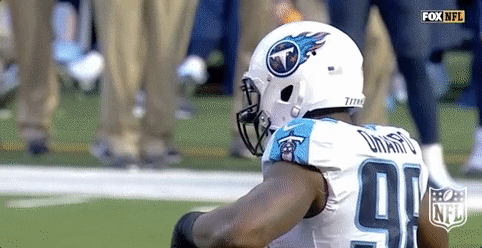 Titans celebrating having a firm hold on the AFC South after their win and Jacksonville's loss.
Buffalo vs. Kansas City: Bills won 16-10
Chiefs: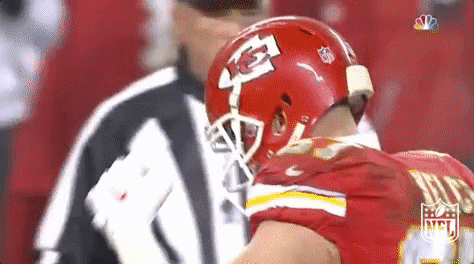 Kansas City has lost three straight and their AFC West lead has evaporated.
Bills: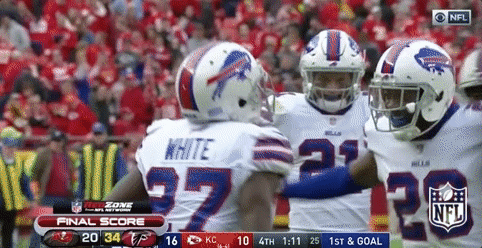 Buffalo kept their playoff hopes alive.
Miami vs. New England: Patriots won 35-17
Dolphins: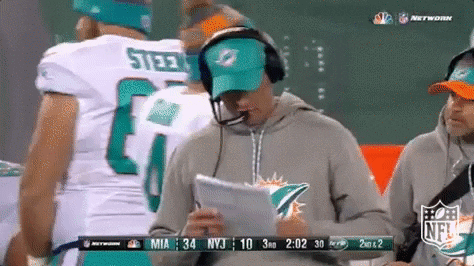 Dolphins got torched by the Pats and are in last place.
Pats: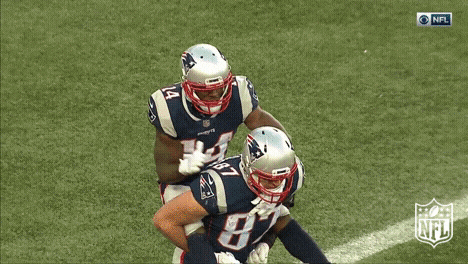 Go ahead and crown the Pats the AFC East Champs already.
Carolina vs. New York Jets: Panthers won 35-27
Jets: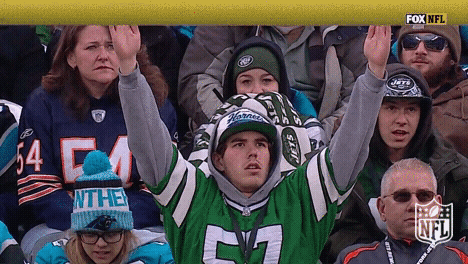 Jets had a chance to beat the Panthers, but a late roughing the passer penalty all but sealed the win for the Panthers.
Panthers: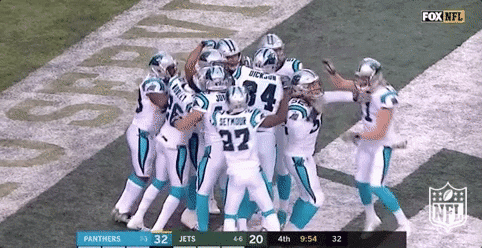 Panthers are now tied for first place in the NFC South.
Chicago vs. Philadelphia: Eagles won 31-3
Bears: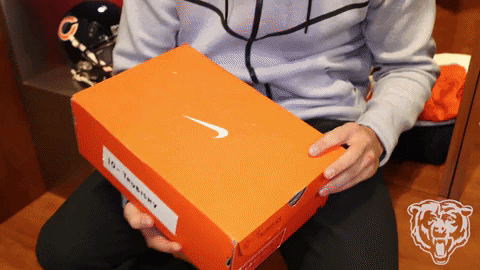 Maybe these new cleats will help the Bears win again.
Eagles: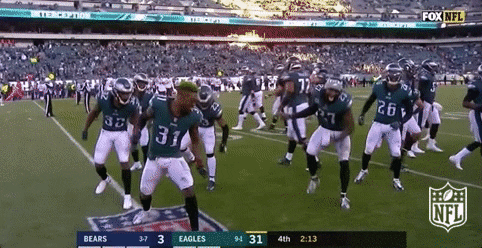 I am 100% a fan of the entire Eagles defense doing the Electric Slide. The disrespect is at an all-time high.
Seattle vs. San Francisco: Seahawks won 24-13
49ers: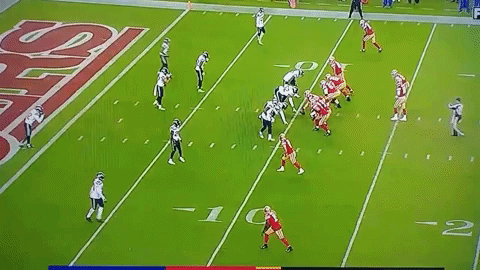 At least Jimmy Garoppolo did something good for the 49ers.
Seahawks: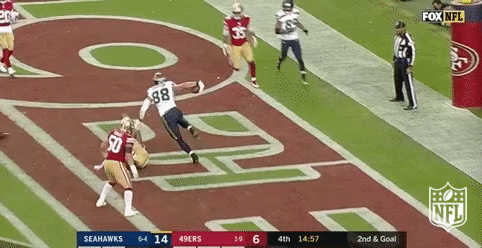 Fly like an Eagl… I mean Seahawk.
Denver vs. Oakland: Raiders won 21-14
Broncos: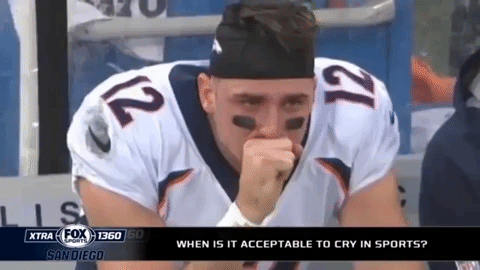 Paxton Lynch is every Broncos fan right now. But in all seriousness, it sucks to see Lynch get hurt in his first career start.
Raiders:
The Raiders are keeping themselves in the playoff hunt after beating the Broncos.
New Orleans vs. Los Angeles Rams: Rams won 26-20
Saints: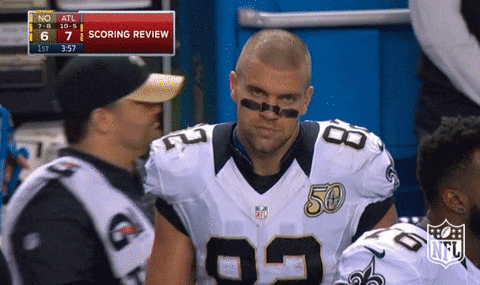 Coby Fleener is in disbelief that someone actually beat the Saints after ripping off eight straight wins.
Rams: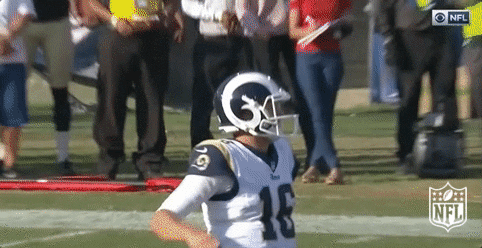 If there was going to be a team in the NFC that was going to give the Saints their first loss in nine games, it was Jared Goff and the Rams.
Jacksonville vs. Arizona: Cardinals won 27-24
Jaguars: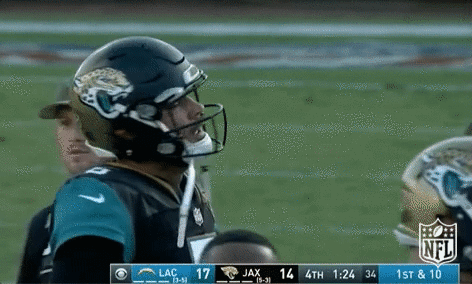 "So we're actually going to lose to the Cardinals?"
Cardinals: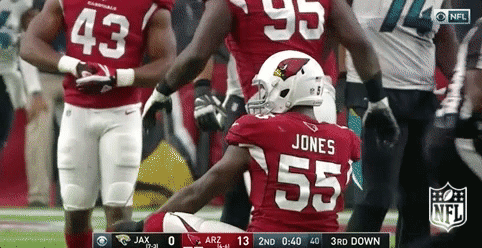 When you hang 27 on one of the best defenses in the league.
Green Bay vs. Pittsburgh: Steelers won 31-28
Packers: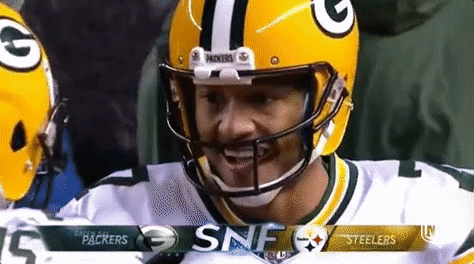 Brett Hundley played like Aaron Rodgers against the Steelers, one week after looking like a Browns QB.
Steelers: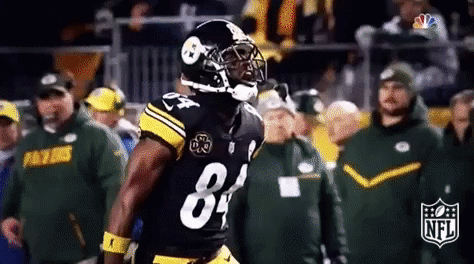 AB went off… again.
Houston vs. Baltimore: Ravens won 23-16
Texans: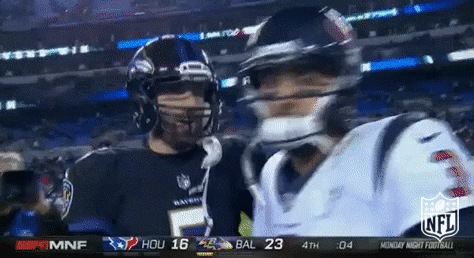 One of these quarterbacks is elite and the other is Tom Savage. But don't worry Tom, you did give an elite postgame press conference after turning the ball over three times.
Ravens: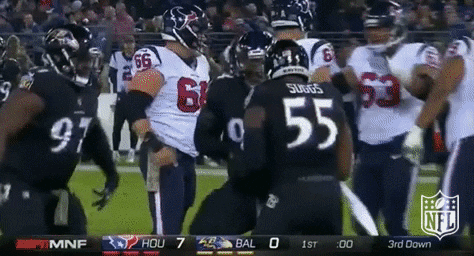 T-Sizzle and the Ravens defense had another monster game.
These GIFs were either found on the NFL GIPHY page or made by me.