Tennessee vs. Pittsburgh: Steelers won 40-17
Titans: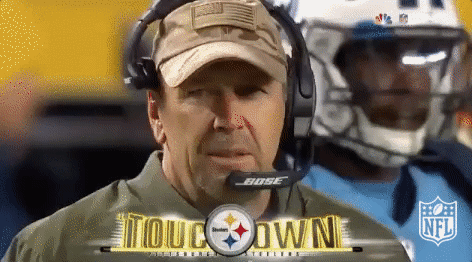 Mike Mularkey is wondering what every coach in the NFL is: "How do we stop Antonio Brown?"
Steelers: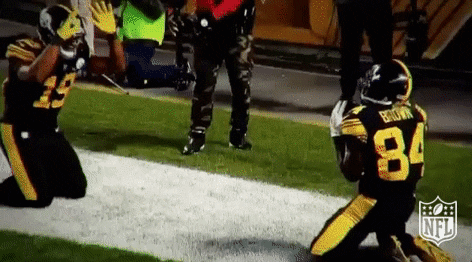 Every receiver should bow down to Antonio Brown after last weeks performance.
Detroit vs. Chicago: Lions won 27-24
Bears:
So now we know the Bears' dance moves are just as bad as their playing.
Lions: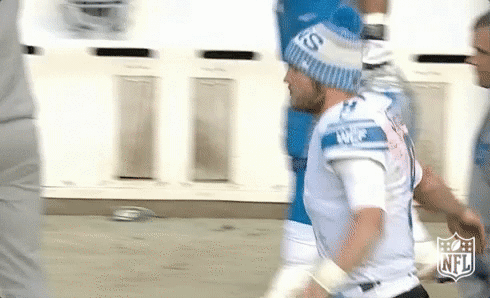 Lions just get by the Bears to win. The battle between Detroit and Minnesota for first place is going to be fun to watch.
Jacksonville vs. Cleveland: Jaguars won 19-7
Browns: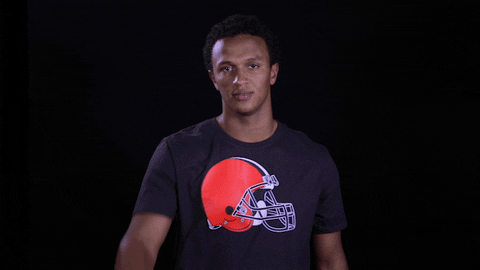 Browns are still searching for win number one this season. Just ask DeShone.
Jags:
Blake Bortles and the Jags have swept the AFC North this season. Seriously.
Baltimore vs. Green Bay: Ravens won 230
Packers:
Brett Hundley or Brock Osweiler? Dude looked terrible against Baltimore.
Ravens: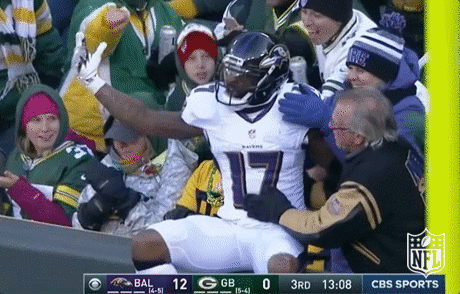 Mike Wallace is a savage for doing a Lambo Leap in Green Bay. Ravens defense dominated in this game.
Tampa Bay vs. Miami: Buccaneers won 30-20
Dolphins: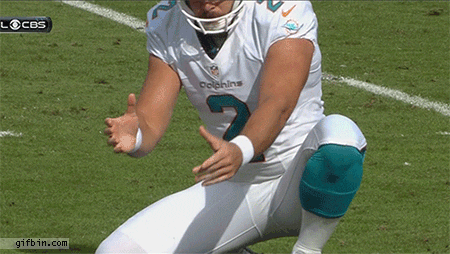 This GIF is a good representation of the Dolphins season.
Bucs: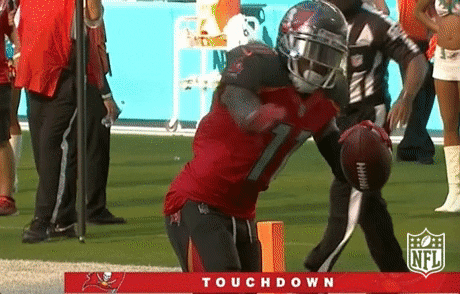 Don't know exactly what is going on here, but the Bucs won.
Los Angeles Rams vs. Minnesota: Vikings won 24-7
Rams: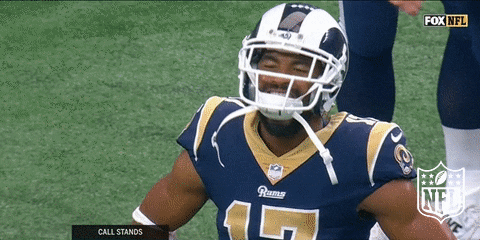 Rams were playing good football until they ran into the buzz saw that is the Vikings.
Vikings: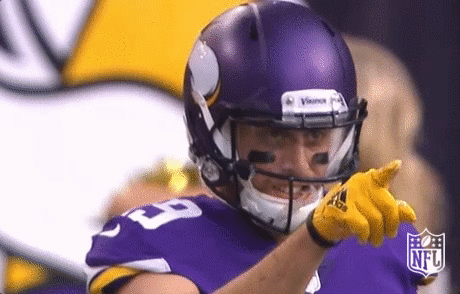 The man who is second in the league in receiving yards.
Washington vs. New Orleans:
Saints won 34-31
Redskins: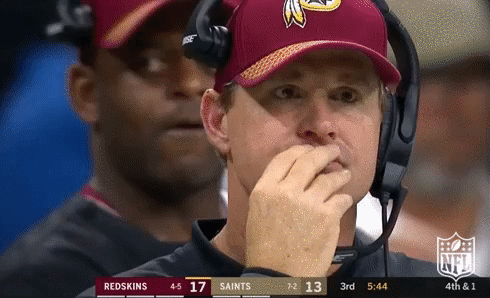 The look of a man who just doesn't know what to do anymore.
Saints: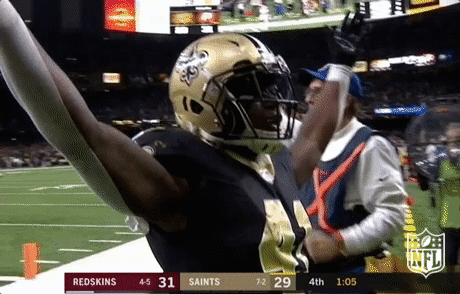 The Saints just keep on winning.
Kansas City vs. New York Giants: Giants won 12-9
Chiefs: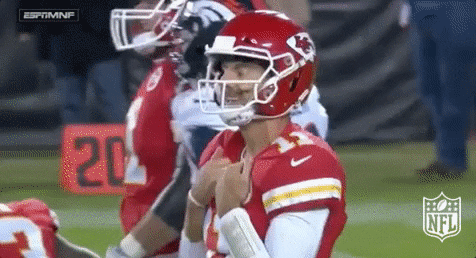 When you lose to the dysfunctional Giants.
Giants: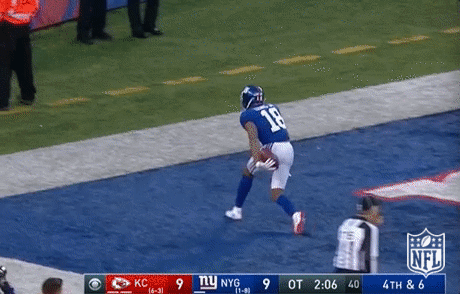 When you beat one of the best teams in the league.
Arizona vs. Houston:
Texans won 31-21
Cardinals: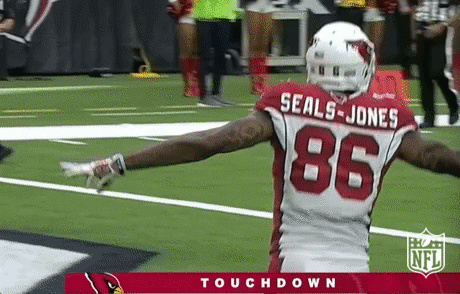 The Cardinals haven't had much to cheer about this season, but rookie TE Ricky Seals-Jones catching his first two career touchdowns in one game is pretty cool.
Texans: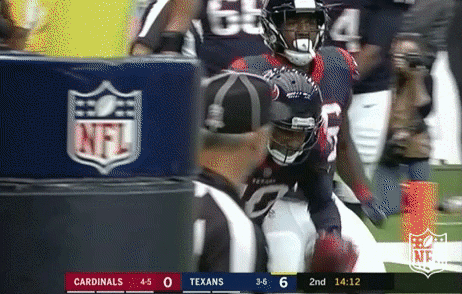 Houston was off and running in this game.
Buffalo vs. Los Angeles Chargers:
Chargers won 54-24
Bills: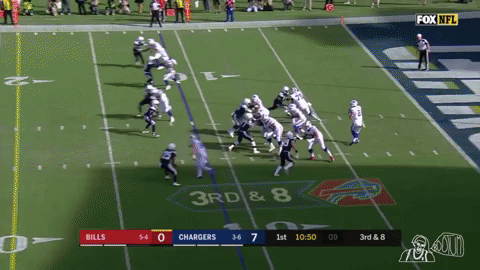 The Bills benched Tyrod Taylor in favor of Nathan Peterman, who promptly threw 5 interceptions in less than a half. Here are two of those picks.
Chargers: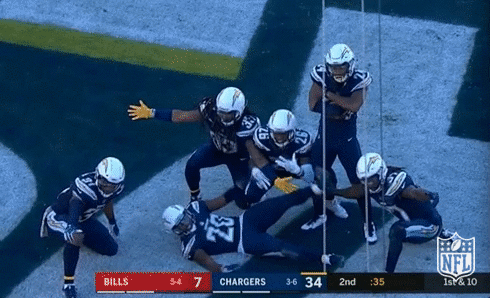 The Chargers balled out. When you ball out, a squad picture is necessary.
Cincinnati vs. Denver:
Bengals won 20-17
Broncos: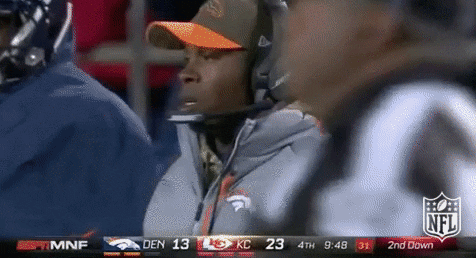 Denver fans watching Brock Osweiler and the Broncos wishing they would "Stop".
Bengals: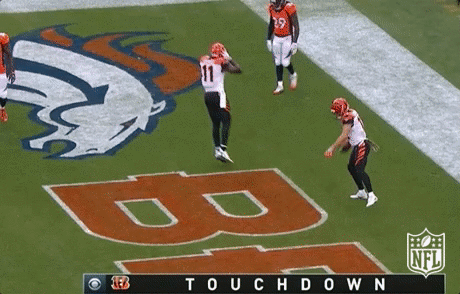 That spiked ball went higher than the Rocky Mountains.
New England vs. Oakland (Mexico City):
Patriots won 33-8
Raiders:
Raiders fans watching their team wondering when they are going to start playing well again.
Patriots: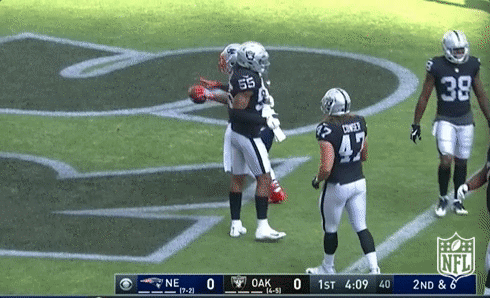 When you sit atop your division and no one is going to catch you.
Philadelphia vs. Dallas:
Eagles won 37-9
Cowboys: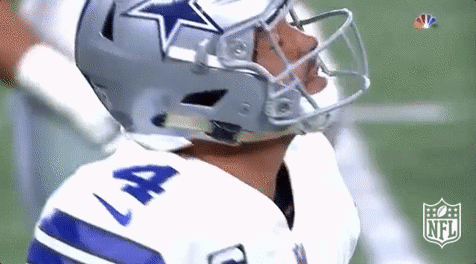 So maybe the Cowboys were overrated. They are really struggling without Elliott.
Eagles: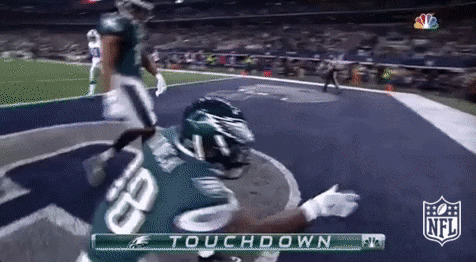 Another awesome celebration. The Eagles are money in the bank. They are for real.
Atlanta vs. Seattle:
Falcons won 34-31
Seahawks: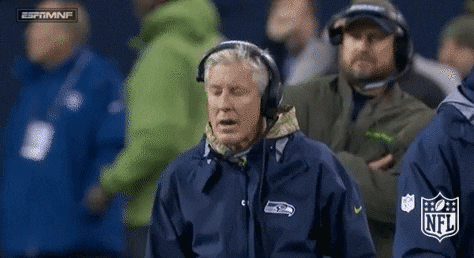 When your kicker misses a last-second game-tying field goal.
Falcons:
Adrian Clayborn has played well the past few weeks. First six sacks and now a fumble return for a TD.