So it's Thanksgiving. To many English Premier League fans that's one of those "pointless American holidays." Stateside, it's a glorified excuse to get fat. Either way, it's a time to be thankful for the things we have. With that in mind, here are eight things that every Premier League fan, regardless of what side of the Atlantic they live on, should be thankful for.
Chelsea is not at the top of the league
Non-Chelsea fans rejoice. Chelsea is fallible! After watching them tear apart everyone last year, the Blues look vulnerable. They are still unbelievably talented and have made some teams look very silly, but the Crystal Palace loss made a lot of people very happy.
The Return of Zlatan
Whether you love him, hate him or love to hate him, Zlatan Ibrahimovic is one of the most entertaining athletes in all of sports. He scores incredible goals, angers opposing fans and could win an olympic gold medal for diving. Either way, the man is a walking highlight reel and captivating on the pitch.
Pace, Pace and More Pace
Sane, Salah, Sterling and Sadio (Mane). This season, fans are blessed with some of the fastest players on the planet. Athleticism is on the up, and pace runs the league.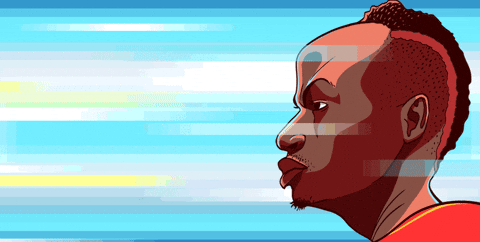 Kevin De Bruyne Wonder Goals
The Belgian wizard is a living, breathing cheat code. He was always good, but De Bruyne has found another level this year. He's perfected the art of the "worldie," scoring some absolute bangers.
Emre Can's Hair
It doesn't move. I honestly cannot fathom how. He runs like a madman, heads the ball and flies in for tackles for 90 minutes, and his hair remains perfect. Explain.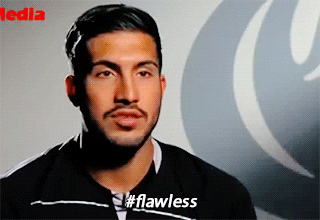 Arsene Wenger Squad Rotation
I too like to spend $70 million on one of Europe's best strikers and play him Thursdays instead of the weekend. Seriously though, a quick prayer for Alexandre Lacazette. The man came to Arsenal to contest on Saturdays and Sundays, but hasn't been given too much of a chance. Probably because Danny Welbeck is too good.
WATFORD!!!
Unlike Arsenal, they clearly have cojones. Seriously though, they're gritty, competitive and make the game look fun. Beating Arsenal was lovely as well, bonus points for that. Also, never forget:
Jose Mourinho getting angry with the press, again
Would it be a Premier League season without a Jose Mourinho retort or sarcastic comment? If you said no, you are indeed right. His temper tantrums are legendary, and although he manages Manchester United, the man is a treasure.