Week 10 was filled with some tear-jerking moments, Tom Brady being Tom Brady, and an exposed Cowboys team. Here is your recap of Week 10.
 Seattle vs. Arizona: Seahawks won 22-16
Cardinals: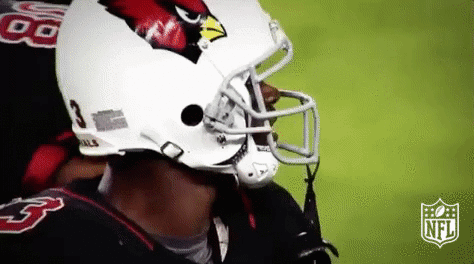 Adrian Peterson knows the Cards didn't have much of a chance to beat the Seahawks with a backup QB.
Seahawks: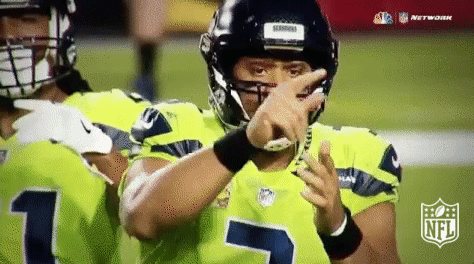 What the doctors should have done when Russell Wilson ran back on the field after hitting is head without undergoing the concussion protocol. Seahawks won the game but we will have to see what, if any, punishment Seattle gets for the Russell Wilson situation.
New Orleans vs. Buffalo: Saints won 47-10
Bills: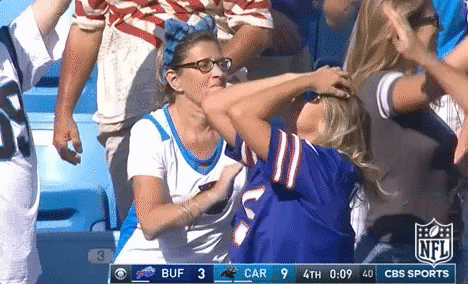 Bills are on a two game skid and are starting to lose traction on a playoff spot.
Saints: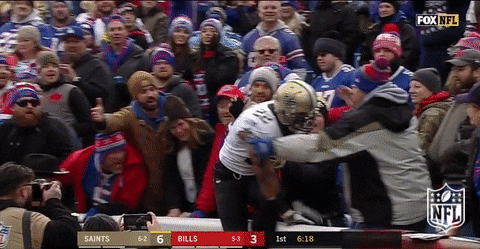 Is there anything more savage than Mark Ingram jumping into the Bills stands after scoring a touchdown? How bout the fact that Bills fans embrace him?
Green Bay vs. Chicago: Packers won 23-16
Bears: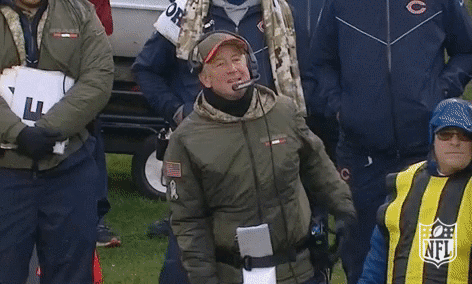 "How do we lose to a struggling team without their All Pro QB?," John Fox, probably.
Packers: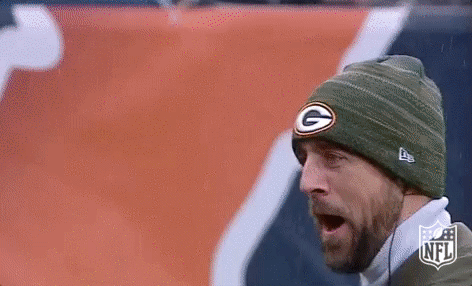 Aaron Rodgers was fired up for Brett Hundley getting his first career win.
Cleveland vs. Detroit: Lions won 38-24
Browns: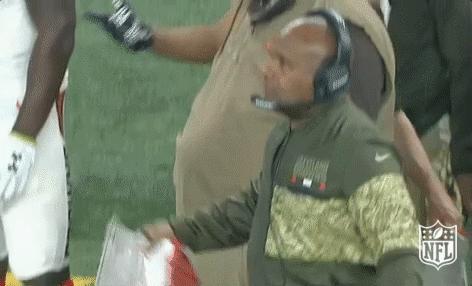 The Browns had a chance to tie it up at halftime, when they had the ball at the two yard line with no timeouts and 15 seconds left in the half. They of course ran out of time without scoring any points. Such a Cleveland thing to do. Hue Jackson had a right to be upset, the Browns are flat out awful.
Lions: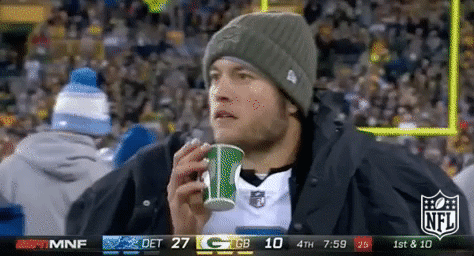 Matt Stafford casually taking a sip of water describes his day for the Lions.
Cincinnati vs. Tennessee: Titans won 24-20
Bengals: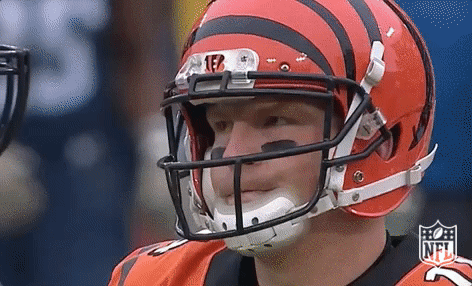 Bengals all but sealed the fact that they won't make the playoffs with their loss to the Titans.
Titans: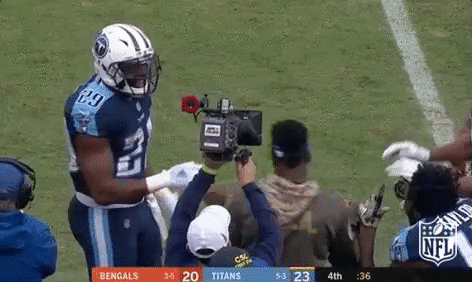 Tennessee realizing that they have a good shot to not only make the playoffs but also win the division.
Pittsburgh vs. Indianapolis: Steelers won 20-17
Colts: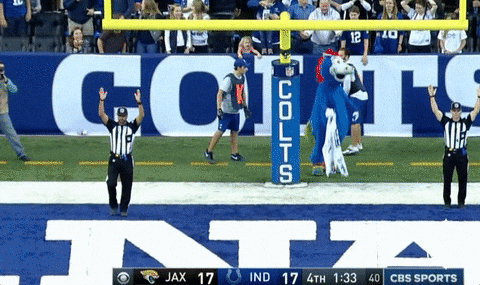 You know it is getting bad when the Colts mascot rips off his jersey and spikes it on the ground.
Steelers: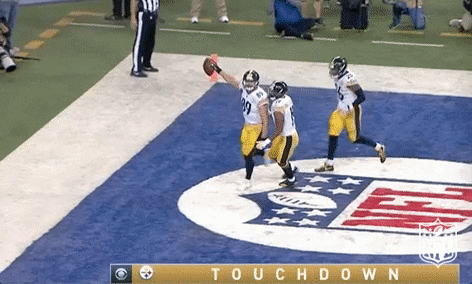 Steelers have a stronghold on first place in the AFC North.
New York Jets vs. Tampa Bay: Buccaneers won 15-10
Jets: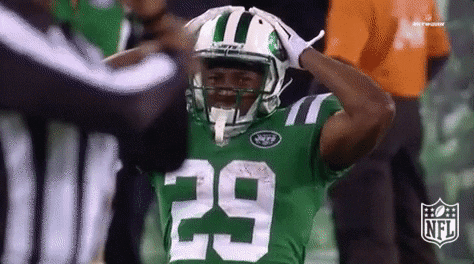 After some early season success, the Jets are right where everyone thought they would be: in last place.
Bucs:

Bucs won the QB revenge game with Fitzmagic coming out on top.
Minnesota vs. Washington: Vikings won 38-30
Redskins: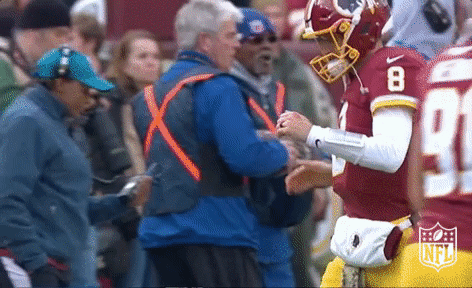 Are the Redskins contenders or pretenders? We are seriously asking you, we have no idea who is good anymore.
Vikings: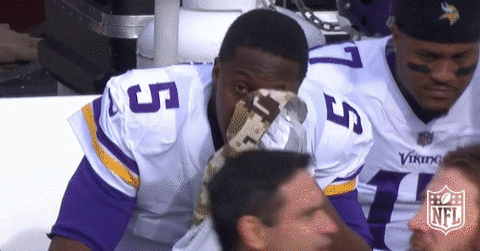 Teddy Bridgewater tearing up after being active for the first time since 2015 hits us right in the feels.
Los Angeles Chargers vs. Jacksonville: Jaguars won 20-17
Chargers: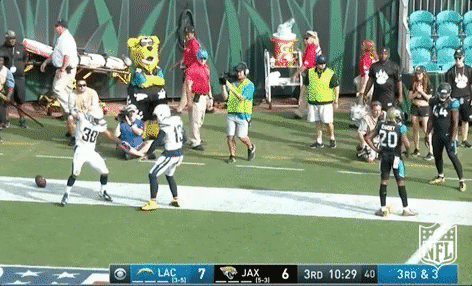 Chargers lost, but they broke out the electric guitar celebration again.
Jags: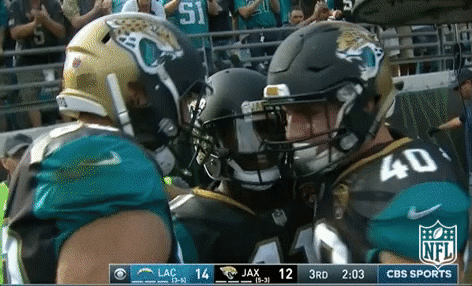 This Jags-Titans race for first place in the AFC South will be fun to watch the rest of the season.
Houston vs. Los Angeles Rams: Rams won 33-7
Texans: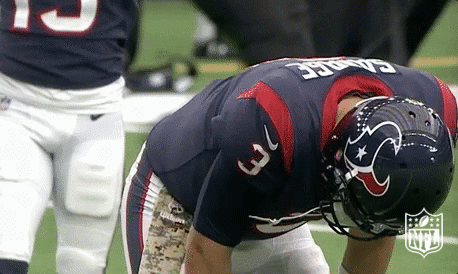 Tom Savage did not play well. Rinse, lather and repeat for the rest of the season.
Rams: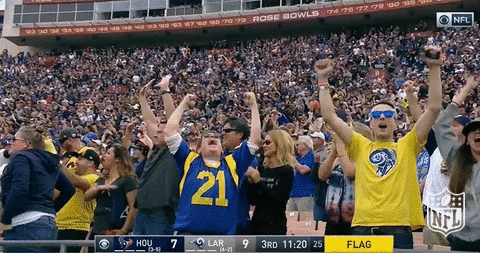 Rams are a fun team to watch this year, which is good for the LA fan base considering the Chargers are the other LA team.
Dallas vs. Atlanta: Falcons won 27-7
Cowboys: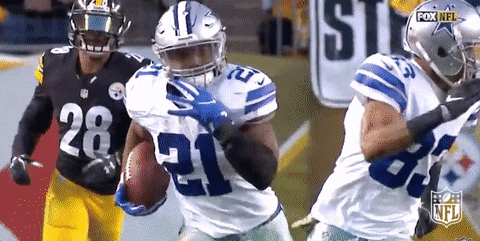 Dallas sorely missed this guy against the Falcons.
Falcons: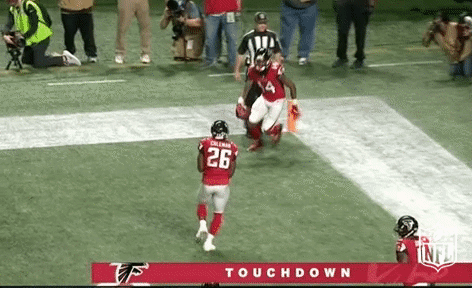 A Falcons win keeps them in the NFC South race.
New York Giants vs. San Francisco: 49ers won 31-21
Giants: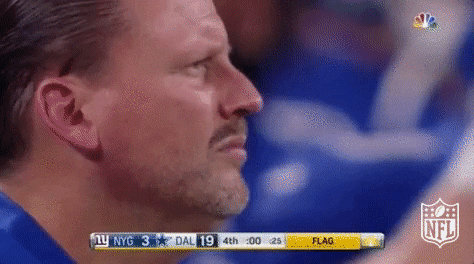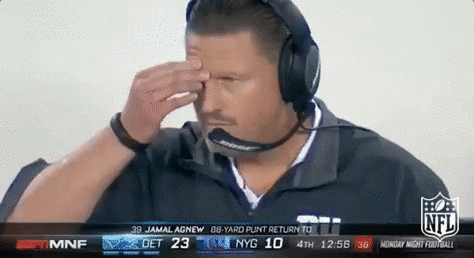 Ben McAdoo thinking about his job security after losing to the 49ers and slipping to 1-8.
49ers: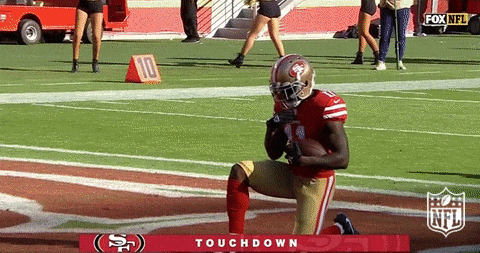 Marquise Goodwin scoring a touchdown just hours after his son died due to pregnancy complications was the other moment this weekend that hit us in the feels.
New England vs. Denver: Patriots won 41-16
Broncos: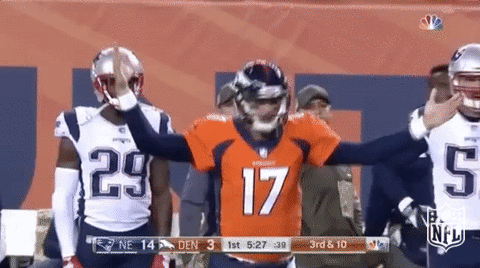 Denver got embarrassed at home, and the Brocketship failed to launch once again.
Patriots:
Tom Brady torched the Broncos defense. *Pretends to be shocked*
Miami vs. Carolina: Panthers won 45-21
Dolphins:
Miami is now on a three game losing streak and got shellacked for the second time in prime time.
Panthers: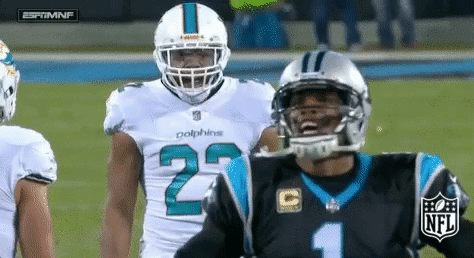 The man responsible for me losing in two of my fantasy leagues. Dude went off.
These GIFs were found on the NFL GIPHY page.