In soccer, there are stars we love, and scrubs we scream at. The athletes that make the headlines are either breaking records or helping the opposition break them. In short, we never give any attention to the in between. With that in mind, I have assembled an XI of the most reliable, if unspectacular, players in the Premier League. Remember, these 11 men aren't fantastic, but they're never bad. In accordance with very average football, my team will be playing a good old fashioned 4-4-2.
Goalkeeper: Tom Heaton, Burnley
Young, English, and incredibly lifeless in interviews, Heaton is the embodiment of everything a slight above average Premier League footballer was made to be. He doesn't make the game look sexy, but the saves he makes coupled with few mistakes makes him Mr. Reliable between the sticks.
Right Back: Nathaniel Clyne, Liverpool
The very definition of a 7. "Clyney" is everything a right back should be, and rarely anything more. Creative enough going forward to be a threat on the wing, and smart enough to mark opposing wingers, the English national never has bad games. This tussle with Ashley Young is him epitomized.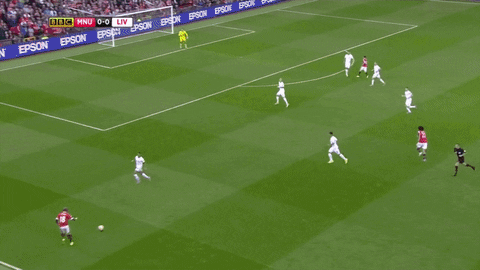 Center Back: Ashley Williams, Everton
Very rarely is it that players aged 32 warrant a transfer to a top-half premier league club. That was Williams, moving from Swansea to Everton. He's neither quick nor a phenomenal athlete, but his defensive instincts and leadership qualities make him a solid and durable center back.
Center Back: Phil Jones, Manchester United
It's all about grit from the Irishman. He's flawed in many ways. He isn't always the best with the ball at his feet, and is painfully slow. However, he makes up for it with "get the job done" tackles such as these: https://www.youtube.com/watch?v=d78wwGee5IA
Left Back: Christian Fuchs, Leicester City
Strong and intelligent, Fuchs is incredibly fundamentally sound. He doesn't venture forward too often, but he's a good defender. Bonus points for winning a league title.
Center Midfielder: James Milner, Liverpool (Captain)
Confession time. I am in love with James Milner. He is the most versatile player in the premier league and it's not even close. I could feed him into any midfield or defense spot with no qualms. Although he's prone to moments like this: https://www.youtube.com/watch?v=mG0qjUqRaBA or victim of deadly nutmegs like this: 
Center Midfielder: Gareth Barry, West Brom
He's getting on a bit, but Gareth Barry is a classic sort of good midfielder. He's perfected the craft of slightly-above-averageness over a long time, amassing over 600 Premier League appearances. Nowadays he doesn't offer much more than a solid pass completion percentage, but his instincts have served him to the point of a starting job for 15 years.
Right Midfielder: Ashley Young, Manchester United
I hate United. It's painful to put two Red Devils on this team. However, credit where credit is due (I say with gritted teeth and an expression of pain). Since his Aston Villa days, Young has been a smart attacking presence. He is a horrific diver: https://www.youtube.com/watch?v=LVtYWd5TRS4, but is a lock for a few goals as well as 5 assists every year. Rock solid.
Left Midfielder: Marc Albrighton, Leicester City
This man has one job: cross the ball. He's good at it. That is all.
Striker: Shinji Okazaki, Leicester City
The Japanese forward is scrappy and occasionally produces the spectacular. For the most part, he's known for beautiful goals like these: https://www.youtube.com/watch?v=E9hvdtAB4VE
Striker: Danny Welbeck, Arsenal
Average on paper, the GOAT in my mind: 
This team would play the most fundamentally sound brand of football in the world. They would be ruthlessly efficient and well organized. In short, this would be a no-mistake team. However, they would be mind numbingly boring to watch. Expect a lot of 0-0 draws and maybe a Europa League finish. They'll never contend for the top four, but will never get relegated. Still less painful than being a Liverpool fan.