Philadelphia vs. Carolina: Eagles won 28-23
Panthers: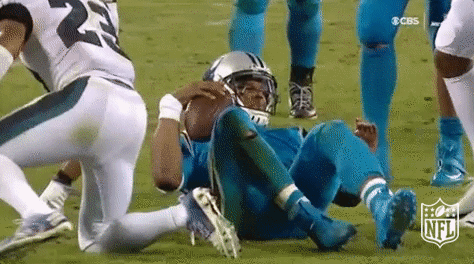 Cam Newton's ups and downs continued as he threw 3 interceptions but had two total touchdowns.
Eagles: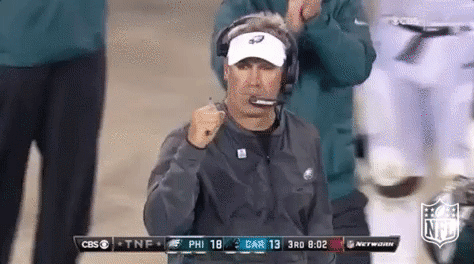 Eagles are looking like a real contender in the NFC.
Chicago vs. Baltimore: Bears won 27-24 (OT)
Ravens: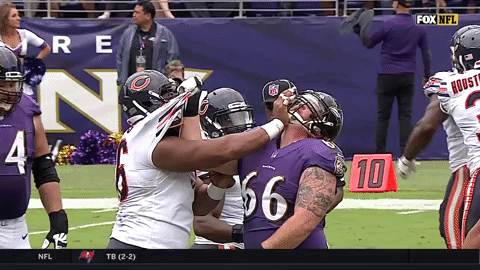 The Ravens offensive struggles continued. They got hit in the mouth by the Bears defense and didn't respond.
Bears: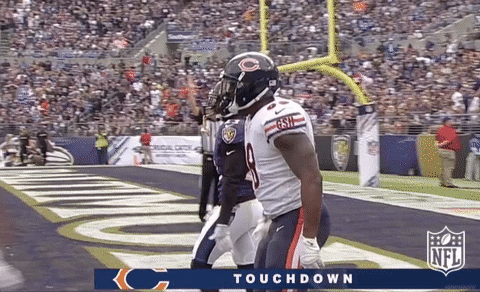 The Bears ran all over a good defense.
Miami vs. Atlanta: Dolphins won 20-17
Falcons: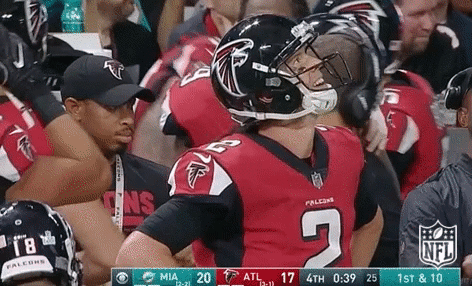 Much like in the Super Bowl, the Falcons blew another big halftime lead .
Dolphins: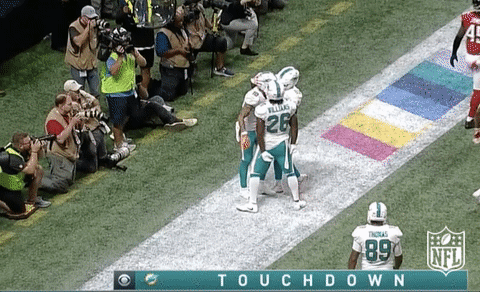 Dolphins shocked the Falcons, who held a 17 point lead at halftime.
Green Bay vs. Minnesota: Vikings won 23-10
Packers: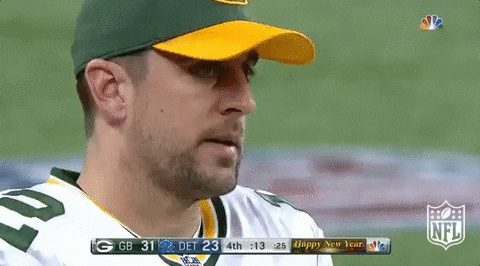 Fans when they saw Aaron Rodgers go down with likely a season-ending injury.
Vikings: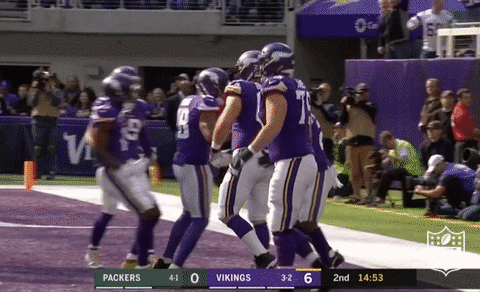 Will the Vikings take advantage of Rodgers going down and take control of the division?
Detroit vs. New Orleans: Saints won 52-38
Lions: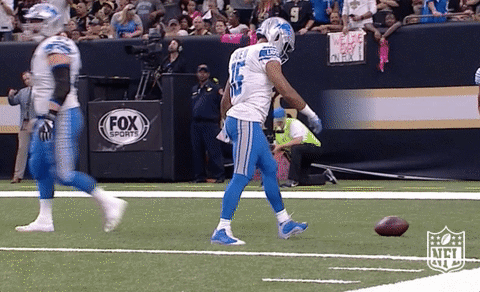 Lions collapsed in the game much like Tate did at the end of this celebration.
Saints: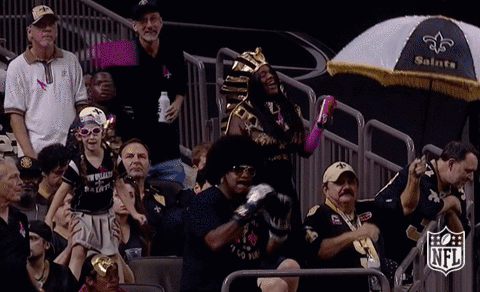 Only in New Orleans.
New England vs. New York Jets: Patriots won 24-17
Jets: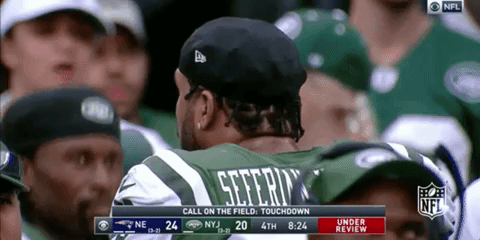 When you lose the game because of the refs.
Patriots: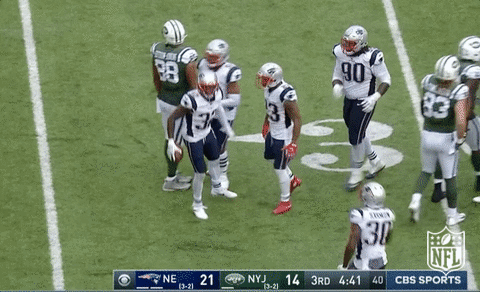 When you steal a victory.
San Francisco vs. Washington: Redskins won 26-24
49ers: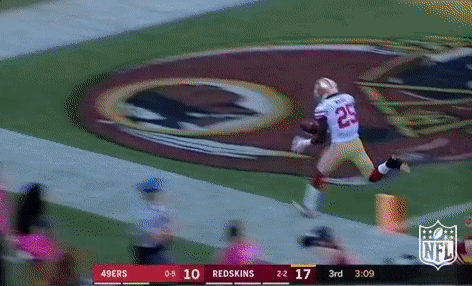 Guys, the 49ers almost won a game.
Redskins: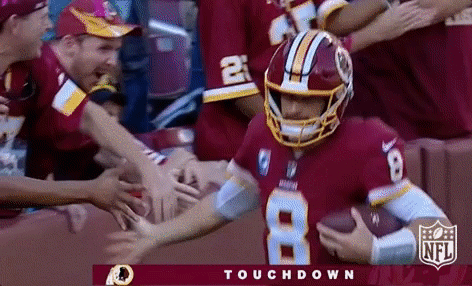 Kirk Cousins had a big game.
Cleveland vs. Houston: Texans won 33-17
Browns: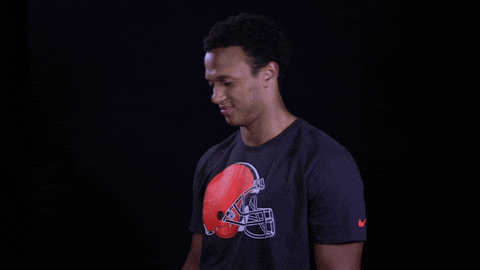 Yes DeShone, we saw Deshaun Watson tear up the Browns. Maybe Cleveland drafted the wrong Deshaun.
Texans: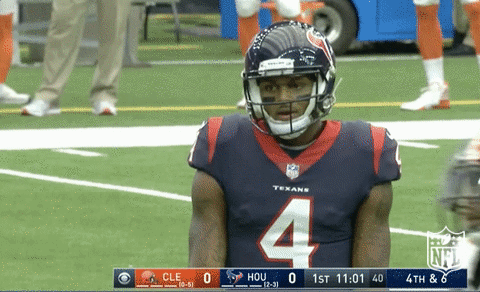 Like I said, maybe the Browns drafted the wrong Deshaun.
Tampa Bay vs. Arizona: Cardinals won 38-33
Buccaneers: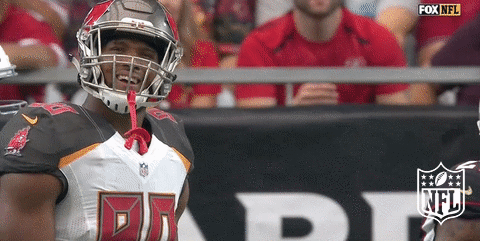 When you realize that even though you lost, so to did the Falcons and Panthers, allowing you to keep pace with the division.
Cards: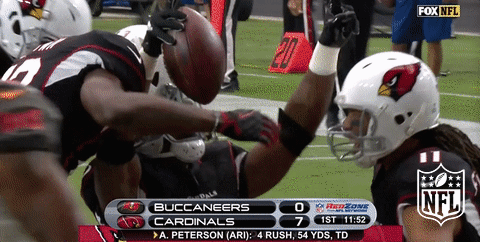 AP showed he could still play in this league, after a tenuous five weeks in New Orleans.
Los Angeles Rams vs. Jacksonville: Rams won 27-17
Jags: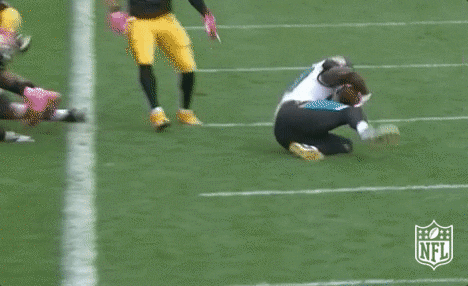 Leonard Fournette is second in the league in rushing y'all. Maybe he was right about it being an easy transition from college to the NFL for him.
Rams:
Rams are just out there having fun with it. And it's working. They are in first place in the NFC West.
Pittsburgh vs. Kansas City: Steelers won 19-13
Chiefs:
Looking on as your team is about to lose their first game of the season.
Steelers: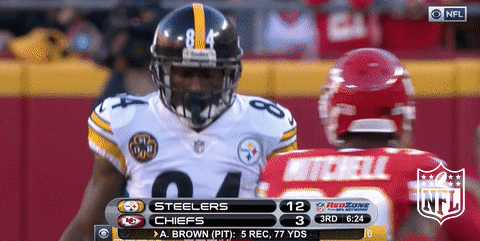 The Killer B's got back on track against the Chiefs.
Los Angeles Chargers vs. Oakland: Chargers won 17-16
Raiders: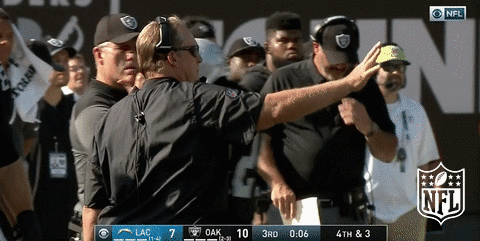 Raiders trying to get back on track after losing four straight games.
Chargers:
While the Raiders have lost four straight, the Chargers have won two straight and are actually sitting ahead of the Raiders in the standings. That makes Philip Rivers happy.
New York Giants vs. Denver: Giants won 23-10
Broncos: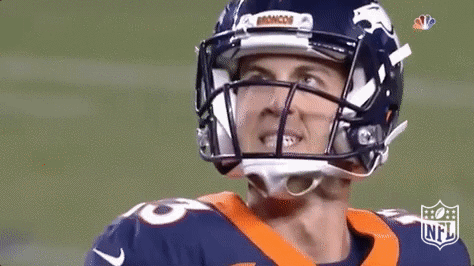 Is Trevor Siemian really the answer at QB for the Broncos?
Giants: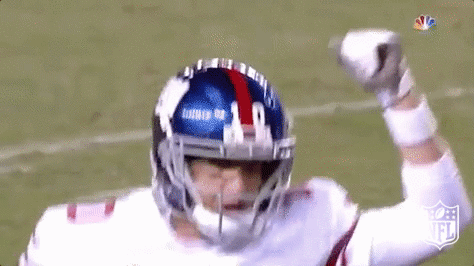 Giants won a game without their top 4 wide receivers and a top defensive back?
Indianapolis vs. Tennessee: Titans won 36-22
Colts:
Chuck Pagano thinking about his job security.
Titans: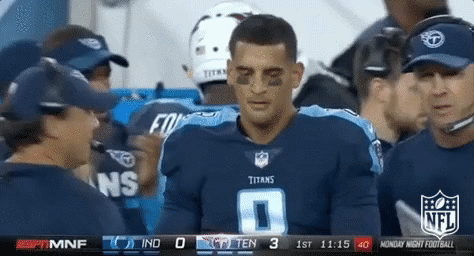 Tennessee sure is happy to have this guy back.