Week 5 is in the books, so you know what that means.
New England vs. Tampa Bay: Patriots won 19-14
Buccaneers: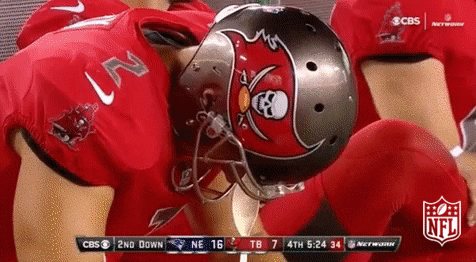 Nick Folk thinking about his job security after missing three field goals and costing his team the game.
Patriots: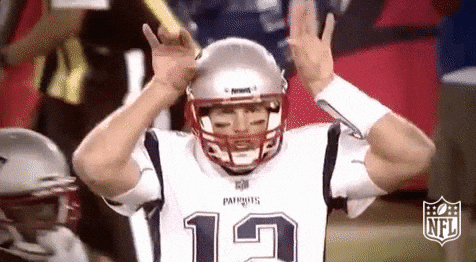 Tom Brady must have gotten in Nick Folk's head by distracting him with this gesture.
Buffalo vs. Cincinnati: Bengals won 20-16
Bills: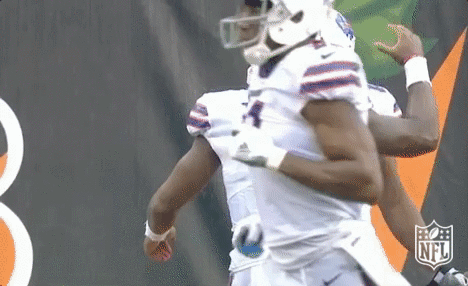 Tyrod Taylor trying to wake up the offense.
Bengals: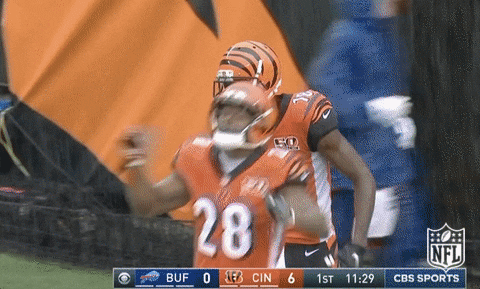 A.J. Green had a BIG day.
New York Jets vs. Cleveland: Jets won 17-14
Browns: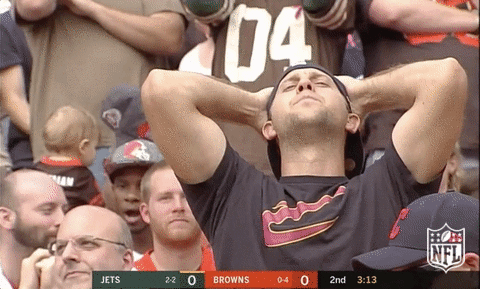 The trademarked "Cleveland Fan" look.
Jets: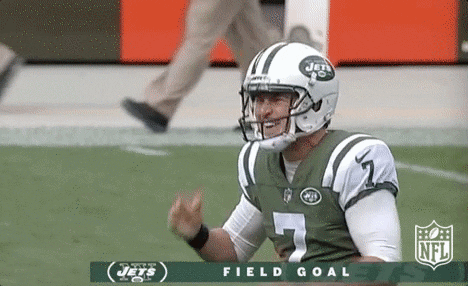 Don't look now, but the Jets are tied for first place.
Carolina vs. Detroit: Panthers won 27-24
Lions: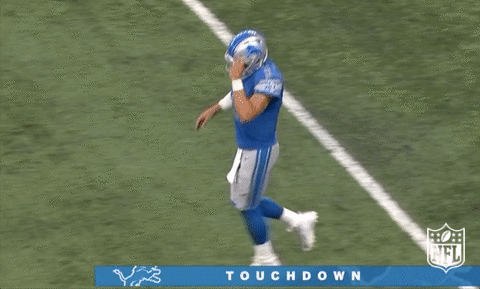 It's not good seeing your QB limp off to the sideline like this.
Panthers: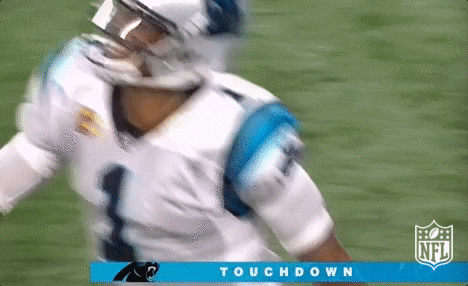 Cam Newton is looking more and more like he did when he won the MVP.
San Francisco vs. Indianapolis: Colts won 26-23 (OT)
49ers: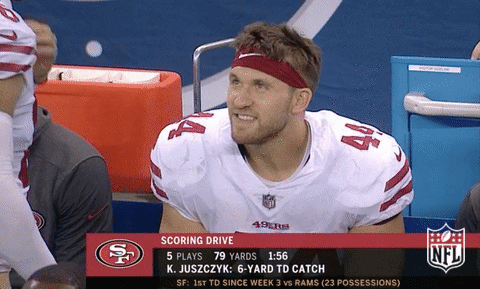 When the fullback is the main option in your offense, you're not going to win many games.
Colts: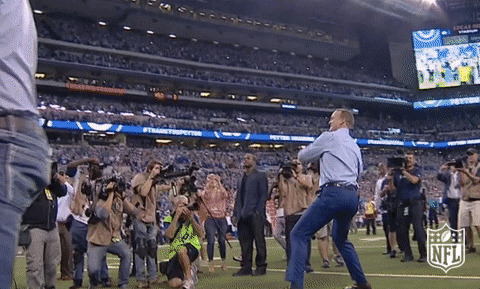 Maybe a little of Peyton Manning's magic was able to rub off on the Colts, as they won their second game of the season.
Tennessee vs. Miami: Dolphins won 16-10
Titans:
Without this man, it is going to be hard for the Titans to win.
Dolphins: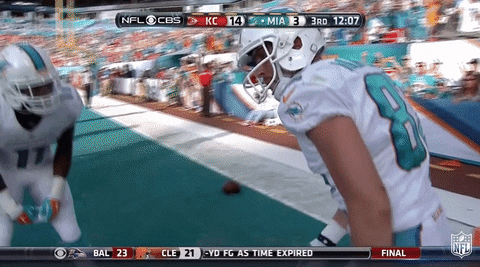 Dolphins won an ugly game. That's all that needs to be said.
Los Angeles Chargers vs. New York Giants: Chargers won 27-22
Giants: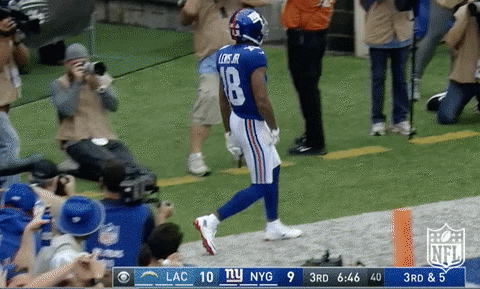 Live look at the only wide receiver option left on the Giants roster. Seriously, the Giants top four WRs all left the game with ankle injuries.
Chargers: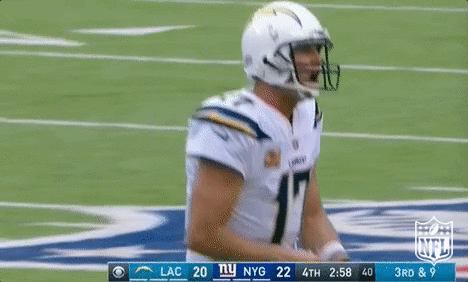 Over the past few weeks we have seen an emotionally broken Philip Rivers. This week though, Philip Rivers showed some fire.
Arizona vs. Philadelphia: Eagles won 34-7
Cardinals: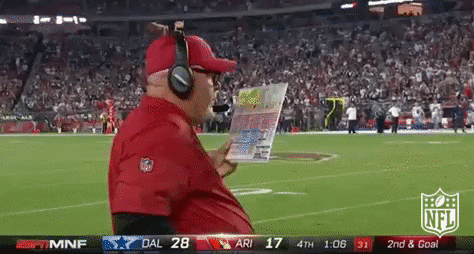 Trying to find a play on the play sheet that will work.
Eagles: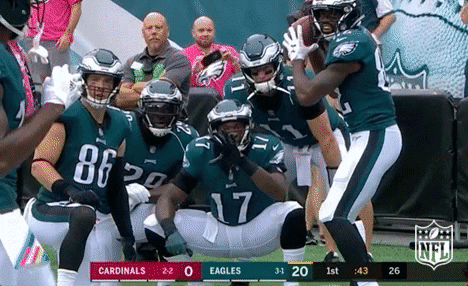 This joins the list of best touchdown celebrations this year.
Jacksonville vs.  Pittsburgh: Jaguars won 30-9
Steelers: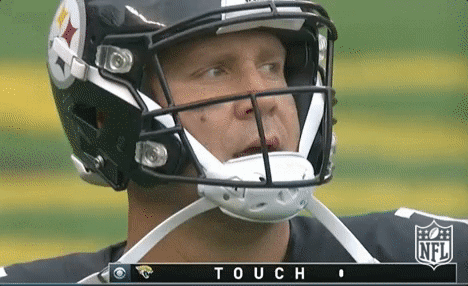 When you look more like Blake Bortles than Blake Bortles.
Jags: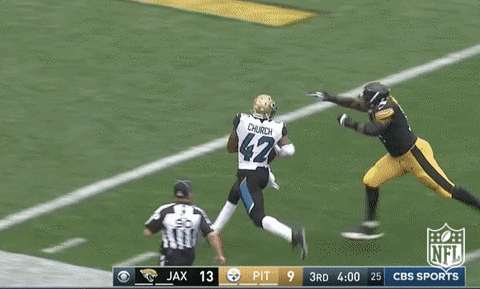 This defense had two pick sixes.
Baltimore vs. Oakland: Ravens won 30-17
Raiders:
Raiders players wondering when Derek Carr will be able to start again.
Ravens: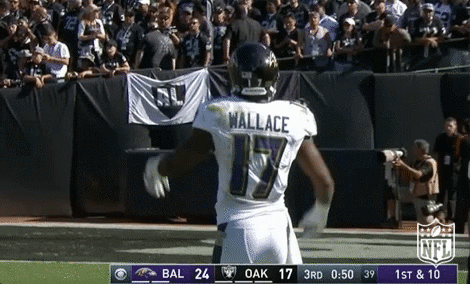 Ravens got a big win to keep pace with the AFC North.
Seattle vs. Los Angeles Rams: Seahawks won 16-10
Rams: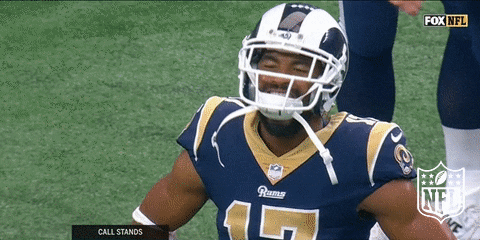 Rams lost a tough won.
Seahawks: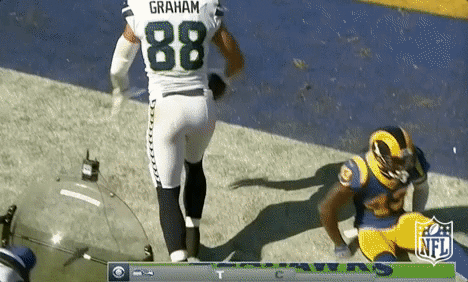 Seattle won an ugly game.
Green Bay vs. Dallas: Packers won 35-31
Cowboys: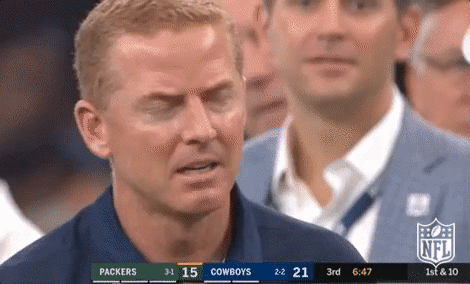 When you get your heart broken by Green Bay…. again.
Packers: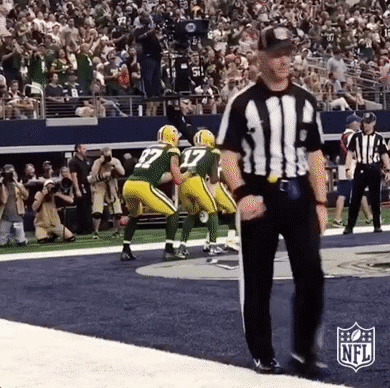 Another contender for celebration of the year, the Green Bay Luge.
Kansas City vs. Houston: Chiefs won 42-34
Texans: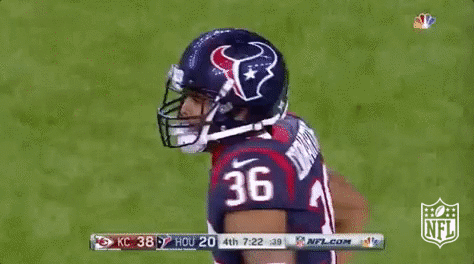 When your team not only loses the game, but also two of your best defensive players.
Chiefs: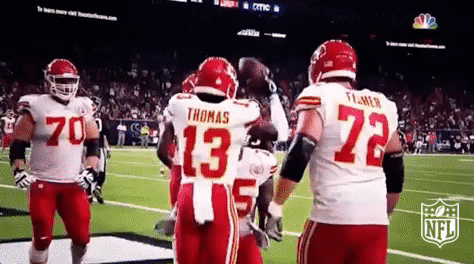 Chiefs remain unbeaten.
Minnesota vs. Chicago: Vikings won 20-17
Bears: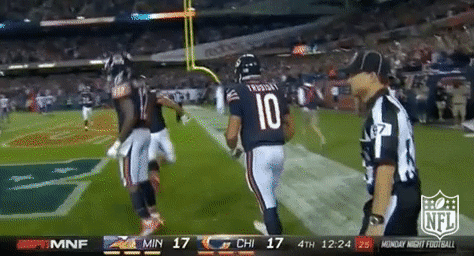 Mitch Trubisky had a solid debut including a ridiculous two-point conversion.
Vikings: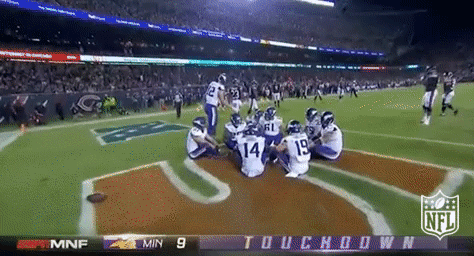 Another A+ touchdown celebration.