In this second edition of translating the five emotions of joy, fear, sadness, disgust, and anger from the hit movie "Inside Out," over to the a professional sports league, Major League Soccer has been chosen for this rendition.
Here is the cast and crew of the hypothetical remake of Inside Out.
Joy – Bastian Schweinsteiger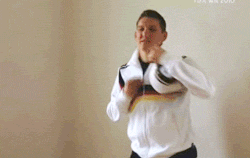 The legendary German midfielder, with an outstanding name, is in the final stages of his career, but always seems to be happy about something. The former Bayern Munich man's upbeat attitude is infectious, and has helped bring his team up from the basement of the conference standings in recent seasons towards the top this season.
Fear – Erik Torres
Erik Torres can be a prolific goalscorer at the top level of American soccer, propelling the Houston Dynamo to first in the Western Conference. However, plays like this flop will give him the fear emotion for falling down way too easily looking for the penalty.
Sadness – Chris Wondolowski
The San Jose Earthquakes' striker has scored plenty of goals, but also has plenty to be sad about. His horrific miss that flew over the crossbar, which would have given the U.S. the win over Belgium in the last minutes of regular time in the round of 16 in the World Cup, will haunt him forever. Yet, he managed to top that with a spectacular whiff. While getting in scoring positions will mean it is inevitable to miss a few like that, Wondo still has reason to be sad.
Disgust – Sebastian Giovinco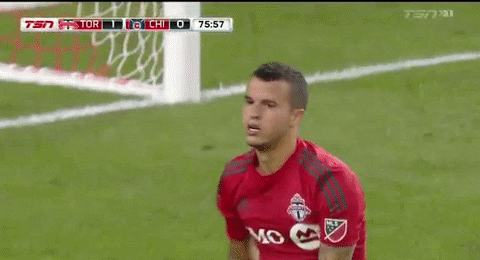 Perhaps the best player in the league, Giovinco is often disgusted with how easy it is to get past defenders or even how bad some of his teammates are. The short, quick Italian came over in the prime of his career from Juventus, and just makes it look so easy.
Anger – Clint Dempsey
A guy who rarely smiles but gets the job done is Clint Dempsey. A fan favorite for USMNT followers, Dempsey's stern face is so intense that he angers his way past defenders and kicks the ball past opposing keepers so fiercely. Struggling with a heart problem last season, he missed his team's terrific run to win the MLS Cup. That probably made him pretty salty on top of already being angry all the time.
Ding Dong – Jermaine Jones
An absolute wildcard, Jones can score a rocket into the back of the net from 30 yards out, and kick someone in the shin minutes later to get sent off. A bit of a hot head, Jones sometimes lets his temper get the best of him, but when he uses it to his advantage, he is hard to contain.